How much of your day-to-day role is comprised of getting your head around yet another legislative change?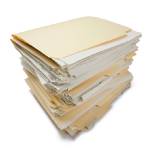 HR professionals are spending an increasing amount of time on legal and compliance work, and it's those in mid-sized companies who are feeling the biggest burden.
HRD
's Global HR survey, which reviewed responses from more than 4,400 industry professionals in the US, Canada, Australia and New Zealand, found that there is widespread caution around legislative changes, with smaller and mid-sized companies struggling the most to keep up.
"Keeping abreast with breadth and depth of legislation is always a challenge," one Australian respondent confirmed.
An HRD in Canada reported feeling similarly burdened, commenting that with there is "a great deal of legislation coming at employers, on top of everything else we need to be compliant with".
Meanwhile in New Zealand, an HR executive commented, "We are facing huge H&S legislation changes and getting the business to buy into those and understand them fully is going to be challenging."
But while it was clear from survey results that this is an issue felt globally, Australian HR professionals are feeling particularly worn down.
In 2013 alone, they were expected to be across a number of changes in workplace legislation, including: the long-gestating harmonisation of national Workplace Health & Safety laws; expansion of the Fair Work Commission's power to intervene in cases of workplace bullying; changes to the minimum wage; and constant tweaking of the Fair Work Act.
As one respondent from down under noted, "Just having the stamina to stay in this profession and cope with the legislative changes is hard enough."
You might also like:
The compliance curse: HR's biggest bugbear
Work-life imbalance prompts $100m man to quit