HRM Online brings you a round-up of HR-related news from across the country from job appointments to employment data.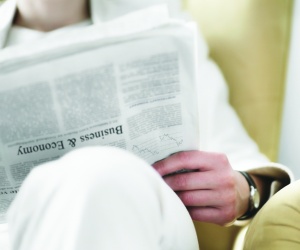 252,000 job opportunities in 2013
New data released by SEEK showed there were almost 252,000 new job opportunities advertised in 2013, with the highest number of ads (23,888) being placed in May.
The top three classifications in terms of greatest number of jobs available in 2013 were Information and Communication Technology, Trades and Services and Administration and Office Support roles, collectively representing over 30% of the job market. Design and Architecture experienced the biggest increase in jobs available across the nation – a 59% surge in opportunities.
Auckland had the most opportunities with more than 125,000 jobs advertised while Wellington rounded out the year with just over 43,000 jobs. Over 38,000 new jobs were also advertised in Christchurch during the year.
Kiwis content in employment
Two-thirds of Kiwis are satisfied with their job according to new findings by Roy Morgan Research. Of the 64.7% of New Zealanders who are in some form of paid employment, 77.2% indicated they were satisfied with their employment.
The research revealed the Gisborne region to be home to the country's happiest workers (46.5%), while Nelson workers are the most likely to be dissatisfied. It also found job satisfaction correlated closely to receiving recognition for a job well done, salary and job security.
2013 job market ends on high
The New Zealand job market continues to go from strength to strength, according to analysis of over 50,000 roles listed on
Trade Me
Jobs in the final quarter of 2013.
Head of Trade Me Jobs, Peter Osborne, said the number of job listings increased 17% over the same period last year. The Christchurch rebuild and an insatiable appetite for growth in Auckland had dominated recent market activity, but Osborne said there was also good news elsewhere. Several regions recorded year-on-year job ad growth in excess of 20% during the last quarter with Bay of Plenty (+28%), Waikato (+26%), Nelson/Tasman (+28%) and Canterbury (+23%) all notable standouts.
Council launches employment application form in Te Reo
Horowhenua District Council has unveiled a new employment application form in Te Reo Maori – thought to be a first amongst the country's councils. Horowhena District Council's HR manager, Meredith Blackler, stated the initiative is designed to attract Maori job applicants, as well as encourage diversity and cultural respect.
"We want to attract talented employees and have a diverse workforce that enables us to react and strategically plan in innovative ways outside the traditional local government box," she said.
Health and safety practitioners to be aided by ex-Maritime NZ CEO
The New Zealand Institute of Safety Management (NZISM) has appointed Russell Kilvington as the
inaugural Chair of the NZISM Advisory Panel. His role will see him will guide the implementation of the institute's accreditation pathway for all generalist health and safety practitioners in NZ and ensure that NZISM helps Worksafe NZ deliver its target of improved occupational health and safety.
Kilvington, who was the first CEO and Director of Maritime New Zealand, said he was "honoured and proud" to take on the role.