New Zealand's biggest company, global dairy giant Fonterra, has announced it is cutting more than 500 jobs, including HR.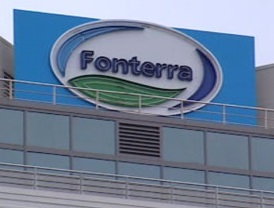 New Zealand dairy exporter Fonterra announced yesterday that more than 500 jobs are to go as the company faces difficult times amid fallling global dairy prices.
The company said in a statement the jobs cuts in operations including
human resources,
finance and information services would save up to $60 million a year, following a one-off cost of up to $15m.
"The key aims of the review are to ensure that the co-operative is best placed to successfully deliver its strategy, increase focus on generating cash flow, and implement specific, sustainable measures for enhancing efficiency," Fonterra CEO Theo Spierings said in a statement.
"A simple example already identified by our supply chain team is a logistics solution that increases the utilisation of export containers leaving our distribution centres, saving up to $5 million a year," he said.
Fonterra did not specify which regions were affected by the cuts, but the affected operations are mainly based in New Zealand, Australia and Singapore.
The co-op added that more cuts may be in store for roles including ingredients, consumer, marketing, research and development and other operations, adding that it would begin further consultations with staff on Aug. 5.
Fonterra's profits have been falling for nearly two years in the face of volatile dairy prices, which have slumped to their lowest level in nearly six years after soaring to record highs in 2014.