Workplace incidents have seen two companies and two individuals penalised in court while in other news hiring expectations have dipped and the Employment Court has a new judge.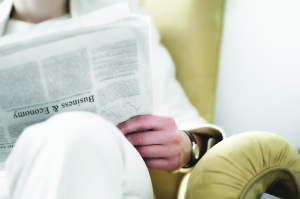 Employment Court judge appointed
Bruce Corkill QC of Wellington has been appointed as an Employment Court Judge.
Corkill, who was appointed Queen's Counsel in 2007 has been a barrister since 1997 and is a LEADR mediator.
Additionally he has been Chairperson of the Health Practitioners Disciplinary Tribunal since 2006, and is Legal Assessor for several occupational disciplinary bodies. He will be sworn in on 30 April 2014 in Wellington.

Hiring expectations dip as employers remain cautious
Hiring expectations have dipped slightly for the second consecutive quarter, down 3.5 percentage points, according to the latest Hudson Report: Employment Trends.
Nearly two-thirds (64.6%) of the more than 1,000 employers surveyed said they intend to keep staffing levels steady this quarter.
"The 2014 year started gangbusters with economic indicators almost universally promising renewed and strengthening growth. But while the market is undoubtedly feeling confident, it hasn't translated into the aggressive hiring activity that was predicted," said Roman Rogers, Executive General Manager, Hudson New Zealand.
"Employers are also facing the dual pressures of needing to reward and energise existing staff seeking higher pay, with the ongoing mandate to limit cost increases."

Workers fined over scaffolding accident
Two workers have been ordered to pay more than $22,000 in fines and reparations over a scaffolding accident in Dunedin in April last year which injured a roofer.
Daryl Robertson fell three metres after alterations to scaffolding left a trap door in a mobile scaffold deck unsecured. He suffered serious injuries including three leg fractures and dislocation.
Two other workers at the site have been convicted under section 19 of the Health and Safety in Employment Act for failing to take all practicable steps to ensure that no action or inaction while at work causes harm to another person.
Che O'Neill, the site manager, was fined $4,500 and ordered to pay $7,844.25 in reparations for giving approval to two construction workers to raise the scaffolding deck by 500mm, although neither held a current Certificate of Competence to do the work and for failing to notify the scaffolding company APL Kwikform Pty Limited that alterations had taken place and needed to be checked.
Andrew Currier, who is employed by the scaffolding APL Kwikform was also charged for signing off the scaffolding as safe to use. He was fined $4,000 and ordered to pay reparations of $6,450.75.

Snowplanet fined $42,000 after worker injured
Snowplanet has been fined $42,000 and ordered to pay reparations of $9,500 after a worker had his arm crushed while clearing snow from under a conveyor belt in April last year.
Christopher Hill's arm was fractured when it was trapped in a 'running nip' created by a roller and the 'Magic Carpet' conveyor, which is used to move skiers up a snow-covered slope. He had to be cut free from the machine and undergo surgery.
Snowplanet pleaded guilty to one charge under the Health and Safety in Employment Act of failing to take all practicable steps to ensure his safety.

$73,000 fine after toxic gas leaves workers unconscious
Whanganui company Tasman Tanning has been fined $73,000 and ordered to pay reparations totalling $90,000 over a toxic gas incident that left four of its workers unconscious.
Workers at Tasman Tanning's Tod Street tannery were exposed to hydrogen sulphide gas in November 2012 after two chemicals used in the leather making process, sulphuric acid and hydrosulphide, were mixed.
Two of the workers were hospitalised and placed into medically induced comas as part of their treatment. The pair suffered short-term memory loss and temporary loss of sight.
Tasman Tanning pleaded guilty in the Whanganui District Court to one charge under the Health and Safety in Employment Act of failing to take all practicable steps to ensure the safety of its workers.