A woman admitted to stealing hundreds of thousands of dollars from her employer over a ten year period in a Christchurch court this week.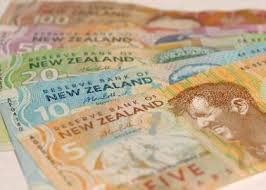 An HR manager pleaded guilty to stealing $400,000 from her employer on Tuesday.
The woman was employed at a law firm as the HR manager, and was responsible for payroll.
Her offending took place over a decade, leading to the embezzlement of almost half a million dollars.
Details around the specifics of the offenses are suppressed.
Couch said that the defence application had outlined reparation details, including some sums which had already been paid.
The New Zealand Police's website outlines the best practice for employers who suspect or have evidence that an employee is stealing from their company.
"You need to address two issues here," the guidelines say. "First is the issue of their employment; second, whether they have committed any criminal offences.
"Employment case law allows an employer to make a decision based on a full and fair investigation, and on the balance of the probabilities. Criminal law requires a higher standard of proof for a conviction."
It is also advised that employers carry out all steps of the fair process under the Employment Relations Act before reporting a suspected staff member to police. If this is not done and police decide not to prosecute, any later decision to ask a staff member to leave could be deemed unfair dismissal.
The Employment Relations Act requires you to:
Fully investigate any suspicion or accusation made about an employee.

Give the employee due advance notice of an interview, stating that it may have a bearing on their continued employment and that they may bring along a representative to the interview.

Put the accusation or evidence to the employee and then provide an opportunity for them to give an explanation.

Investigate properly (including objectively checking out the person's explanation).

Make a decision only after considering all the facts. The decision may be to dismiss, to issue a warning, or not to take any action.

Once you have carried out a fair process under the Employment Relations Act, notify the police about any criminal issues.
"When you find it necessary to dismiss a worker for theft, give serious consideration to calling the Police," advises the New Zealand Police website. "Unless the suspect is prosecuted they will have a clean record and could start offending in another retail position."
Employers who are in doubt about the Employment Relations Act are directed to contact the NZ Retailers Association or their legal advisor.