The latest government Occupation Outlook report rates the chances of getting a HR job as fair – but is it an accurate reflection of the market? An expert shares her insights.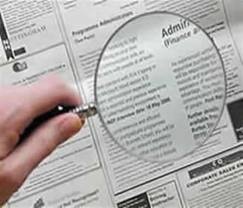 According to the government's 2014 Occupation Outlook, the prospect for getting a HR job in the coming years is fair.
The report – which provides students a comprehensive overview of job demand, likely incomes, and training requirements for 50 different career options, including HR, across New Zealand – states that the demand for HR professionals is anticipated to grow slightly with the best job opportunities in professional services, financial services, telecommunications and supermarkets. It lists manufacturing, construction and retail along with public sector and local bodies as having the least vacancies.
The report shows that in June 2012, 8,770 people were employed in HR and that rose to 8,890 by June 2013, a 1.3% increase. From those figures it projects job growth in HR to increase 2.9% per year until 2016. It states there is strong competition for generalist and entry-level jobs, and those professionals with experience and expertise in internal recruitment, change management, learning and development, culture and diversity management, remuneration and rewards, and employment relations are in high demand.
But do these findings truly represent what is happening with the HR recruitment market? Julia Stones, Principal at HR recruitment company HR2Go, recruits vertically in the HR space and told
HRM Online
that in her experience HR roles have "flat-lined", however things are looking up.
"
This is starting to change as the business focus becomes more acute on building capability, talent management and retention as organisations are belatedly starting to realise the war for talent never went away during the GFC but was merely masked. The reality is that organisations need to urgently focus on, develop and cherish their key talent if they are to retain competitive edge," she explained.
"The growth for the HR profession at 2.9% is set against a general percentage growth in employment YOY of 3.52% by the end of 2014 and 3.92% by the end of 2015 (source: Trading Economics 2013-2015 outlook). HR should continue to grow as it should be an essential factor for an organisation's success but the challenge for the HR profession is still to understand the business drivers and speak the business language, demonstrating strong commercial acumen in order to stay relevant. HR professionals should always ask themselves what benefit is to the organisation for any HR initiative they propose and if possible establish a clear sense of return on the investment."
Stones added that employment within the field is changing as the profession undergoes "fundamental change".
"
HR is currently experiencing a fundamental change as organisations strive to become more agile and do more with less. The key outcome from this is that organisations are increasingly harnessing technology to deliver online self-help basic HR information for line managers which then frees up the HR practitioners to be able to help with more complex or specialist advice," she said. "To counter that, I have seen at least six sizeable organisations in Auckland disestablish their dedicated Organisational Development function over the past few months and hand the OD responsibilities over to the generalist HR business partners so that is one specialist role that does not seem to be flourishing within the HR function."
She disagrees with the government in regards to professional services having better job prospects. Stones explained that professional services usually regard HR as a cost centre as they are non-fee earning therefore she "can't see how or why HR will grow in this sector until professionals can accept the value that HR can and should add to an organisation".
"I would have thought a real growth area for HR professionals will be in the construction sector, particularly with the $40billion Christchurch rebuild and the growth of the housing market in Auckland as organisations now have increased responsibilities for their employees from a health and safety perspective so specialising in this will definitely be a growth area for HR practitioners," she added.
The report also states that in 2013 the average income for HR practitioners was estimated to be $62,600 with the salary range starting at $49,000 to $150,000 for senior roles. Stones commented that $150,000 for Head of HR roles was low.
"The 2013
HRINZ
remuneration survey shows an average salary to be $158,000 at this level with total remuneration at $197.900. I have regularly placed Head of HR roles at a base salary of $200k."
And while job prospects look mediocre there may be less competition for entry level positions as the report shows that the number of students completing HR-specific qualifications fell from 700 in 2006 to 420 in 2011.
Stones said the "significant decrease" could be attributed to students wanting to graduate during this recessionary period with a qualification they perceive "as more 'meaningful' or safer in terms of contributing directly to an organisation's bottom line as organisations have been continually streamlining during the GFC".
Do you agree with the occupation outlook report for HR? Take our poll
here.