The latest research shows New Zealand employers are looking to expand their teams in the New Year, with HR teams set to expand the most.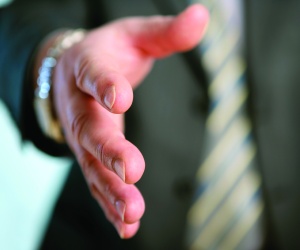 Hiring sentiment is at its highest level in five years as an increasing number of employers look to grow their teams in 2015, according to the latest
Hudson Report: Employment Trends
.
And leading the professions with the strongest positive hiring sentiment is Human Resources at 43.2%, followed by Supply Chain & Procurement (33.8%), Financial Services (31.7%), Information, Communication & Technology (28.8%), Office Support (20.6%), and Accounting & Finance (8.8%).
The report showed a net 28.1% of employers across the country intend to increase permanent staff numbers in the first quarter of the 2015, up four percentage points (pp) compared to the previous quarter, and up 6.2pp compared to the same time last year.
Hudson put the result down to rising expectations in the Upper North Island where employer sentiment has steadily increased over the past 12 months, up 7.9pp since the beginning of the year.
"The Canterbury re-build continues to be a strong force in driving growth, but the real story this quarter is the increasing role of Auckland and its investment in property, construction and manufacturing, in leading the employment charge," Roman Rogers, Executive General Manager, Hudson New Zealand said.
"More generally, the balance of economic indicators in 2014 has set us up for a stronger, more consistent year ahead and we expect the current levels of optimism and hiring to hold steady in 2015."
Rodgers warns though the skills shortages will "start to bite", resulting in greater use of temporary and contract workforce and creating pressure on salary and wages.
Net hiring sentiment in the South Island remains the strongest nationally, with a net 42.2% of employers intending to increase headcount, up 8.6pp compared to the previous quarter.
"The Canterbury re-build continues to drive employment demand and this quarter has seen a significant increase in investment in commercial buildings and large amounts of residential subdivisions being developed," Rodgers explained.
"Overall, hiring intentions are tending to fluctuate and this is related to the staggered hiring requirements that come with large tenders being won in the market, project milestones being reached and the fact that many organisations oscillate between using in-house resource and consultancies to meet demand."
Net sentiment in Lower North Island remains steady-as-she-goes, dropping 1.4pp, with a net 17.6% of employers looking to increase headcount this quarter.
The latest Manpower Employment Outlook Survey also predicted a similar forecast for the New Year. The survey showed that 31% plan to increase hiring in 2015. Only 6% planned to decrease hiring, resulting in an Net Employment Outlook of +28%, which is the strongest forecast reported by New Zealand employers since Quarter two in 2007.