The Asia-Pacific HRD opens up about struggles in South Africa and industry's hesitant approach to change.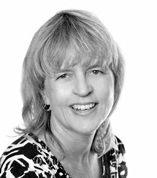 Nicola Meyer-Smith is the executive director of HR for global information giant Neilsen but while she currently oversees the firm's Asia-Pacific arm, past experience has seen her manage operations in Japan, Korea, South Africa and Sub-Sahara.
Here, she opens up about her international struggles as well as those closer to home – which many HR professionals will undoubtedly relate to.
If you could give your younger self, or someone entering HR for the first time, one piece of advice – what would it be?
Believe in yourself, don't be afraid to put your hand up for opportunities and take a risk. Sometimes it might be tough and you may make a choice that doesn't work out the way you expected, however that is all part of learning about what you do and don't want. There are always plenty of people to support you on your journey, you just need to determine what you want and start heading there.
Is there anything exciting in the pipeline for your HR department?
We have recently revamped our top talent programme to focus more on the individual needs rather than a one size fits all approach we have followed in the past. I am looking forward to driving a more tailored programme for those we've identified as key talent and supporting them to grow in our business.
What's the biggest professional obstacle you – or your team – have faced and how did you overcome it?
There was a corporate decision where there was a major change to one of the policies. The result of this change benefited a small proportion of people and a lot of people were disadvantaged. Having to be the face of this communication was tough for the HR team – there can be a fine line between being empathetic to the employees' situation but also ensuring alignment with the company's direction.
People often forget that HR is also impacted by these decisions as well. The key was to ensure that we had consistent messaging, acknowledge the situation and focus on where there was some flexibility.
What's your biggest industry worry or concern right now?
We need to think bigger, push through change more quickly – we are often too slow to change.
If you could change anything about the HR industry, what would it be?
We need to have more people that make it their first priority to understand the business and then how to build a solid business case for change – too often HR can go in with a linear approach and then wonder why they are not getting the buy in.
What is the proudest moment or achievement of your HR career so far?
I had the opportunity to spend six months on a short-term assignment in Africa. I was based in Johannesburg and was manging HR for the South Africa and Sub-Sahara businesses. It was a steep learning curve as I had to understand both the culture within the country and the culture in the business before I could impact any real change.
I spent a lot of time asking questions and then adapting to the situation to drive change. There were a few bumps along the way but at the end of the six months the feedback from the business was that I had put the "human" back into HR.
What the most rewarding thing about being in HR?
Developing a strategy, driving the change and being able to impact the entire business.
How do you predict the industry will change, if at all, over the next five years?
I believe there will be less people employed permanently in HR roles and contractors will be brought in for specific projects, this is not just HR this is the future of a lot of professions and you can see this starting to happen more and more. There also will be growth in HR analytics roles.
What would you like your HR legacy to be?

Developing and coaching talent. My top strength is "maximiser" – I love to support people and enable them to reach their full potential.
Industry expert Nicola Meyer-Smith will be sharing her insight into the issue of balancing human and commercial considerations at the upcoming
HRM Leaders Forum
in Auckland. Here, she will be joined by a number of fellow HR heads in an informative and engaging panel.
This
panel
will explore the ethical dilemmas and moral ambiguities of working in HR management – this includes dealing with management decisions that aren't aligned with your personal value set and tips for staying professional and fair during stressful and challenging times.
For more information on the educational event, or to reserve advance tickets, click
here
.
More like this:
HR in the Hot Seat: Vanessa McCambridge, Frucor
HR in the Hot Seat: Jo Copeland, Simpson Grierson
HR in the hot seat: Tim O'Brien of AT&T