HC talks to Cindy about why HR practitioners should step outside their comfort zone and ask more questions.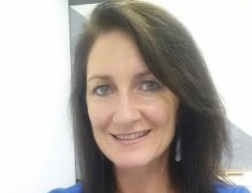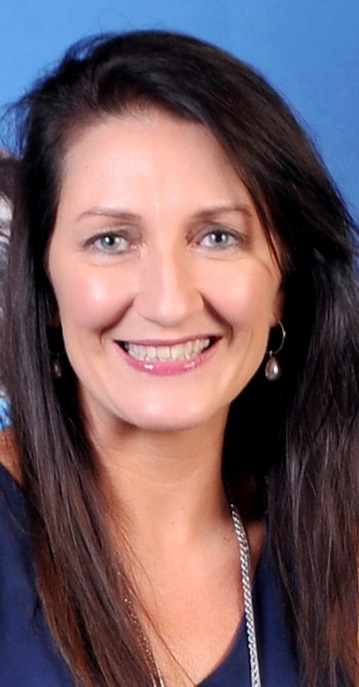 What's the best advice you've ever been given?
"Don't be scared to try something new, because you might be surprised with what you're capable of!"
We all want to excel in what we do, be the best in our team, in our business or the industry. To do this, we think that we must build our skills in our field of choice, climb that ladder in the traditional way and make it to top as fast as we can. But this isn't always the best and certainly not the only way.
Sure, studying in HR, starting at the bottom and working your way up in the traditional generalist or even specialist roles is one way of growing. Another way is stepping "outside your comfort zone" and taking a chance with a sideways or even backwards step into a business role. After 10 years in the HR area, I decided to do this with 3 different opportunities, one in marketing, one in account management and one as a project manager for a large event. Each role I was thrown in the deep end, where I had to not only learn the ropes of the role, deliver and excel, but more importantly learn about my colleagues, clients and stakeholders and build sustainable relationships to help me do my job.
The fear of entering the "unknown" and the potential to fail is not far from our minds. However when we look at back at our failures or challenges, we will find it is where we learnt the most. Those make the interesting stories to tell of your career!
What challenges do you think HR will face over the next 10 years?
Everything in the world of talent is changing, from the way we recruit and attract people to the way we learn and manage the entire work-life experience. Today we live in a hyper connected world with mobile apps, emails, messages and information bombarding us all day and night. We carry (and wear) technology that allows us to communicate with anyone at any time. Most of our devices are "smart" enough to tell us where we are, what to do and recommend what we can do next. The work environment is everywhere, so we are "always-on" leading to feeling "over-whelmed". So driving productivity solutions and improving the work experience are top priorities. We now live in a world where everything is transparent. Our employment brand, our work practices, our compensation strategies and even performance management practices are publicly available. Everyone rates everything, from food, holidays, hotels and now employees want to rate their managers! One of the biggest new trends in business is creating an open world for feedback, something that breaks down the barriers between managers and employees.
In addition to this we need to be thinking about how we will get better at predicting who is likely to leave our businesses, as well as what we should be doing to attract and create great employee experiences. We tend to think about our creating our most innovative client or customer experiences but how are we replicating this for our people.
What is the favourite part of your job? And which part of your role has proven the most challenging?
I really enjoy working closely with the business leaders on strategy, people and culture. Gathering insights from the people and using this data to make informed decisions and develop people strategies. I have a lot of empowerment in my role and really feel like I can implement many and varied initiatives without too much fuss. This has helped us drive employee satisfaction levels high and continue to maintain our Best Employer status for the third time over 6 years.
Challenging parts of the role tend to be those "out of my control" and what I mean by that is…if budgets get cut we still have to find innovative ways of finding people or using resources in an effective way to deliver to our clients. These can be difficult conversations with the business leaders and employees having to explain why we can't hire when there is large volume of work to be done.
What do you feel is your biggest professional achievement to date?
Achieving Aon Hewitt ANZ Best Employer accreditation 3 times is certainly one of my proudest moments. Being a Best Employer is all about "knowing your people" and caring enough to understand their journey by providing the most relevant and inspiring work experience you can.
When you ask the right questions you open up a world of opportunity for each employee.
I am also very pleased I pursued my coaching qualification with the International Coaching Federation, as this has given me an opportunity to coach senior leaders, directors and CEO's and bring out the best in them both in groups and one-on-one.
What attracted you to a career in HR?
I have always enjoyed working in teams; learning about people and watching people make different decisions about their education and careers. In the early days HR was more about policy, admin and employment law and compliance. Whilst this wasn't the most satisfying work, it certainly gave me a wonderful grounding and appreciation for applying consistency with employee practices. Over the years and as the HR function has evolved, I find my greatest value is something I have always done…"ask questions…be curious…learn and be agile". These are fundamental traits needed to be a successful HR business partner.
What are the particular challenges of being in such a massive organisation? From a HR perspective, how much influence can you really have?
The challenges with a big organisation are mostly financial. We are accountable to global and regional targets and this sometimes impacts on how we can attract and reward our people. This requires us to think more creatively about how we address this problem. In this situation, HR has a lot of influence; in fact it is our job to find a way to make it work. So if we can't hire a FTE, then how do we find that resource elsewhere? If we can't provide large increases, what else can we offer in the short term? Most of this comes with being transparent with your teams and business and ask them to come up with ideas. This creates collaboration, opens the lines of communication and builds trust in the business long term.
Please complete this sentence: If you weren't working in HR, you would be doing…
Well if I had followed my musical interest at an early age, I might be part of a famous band by now! (In my dreams).