HRINZ's HR Generalist of the Year for 2017 opens up about industry concerns, professional obstacles, and challenging the status quo.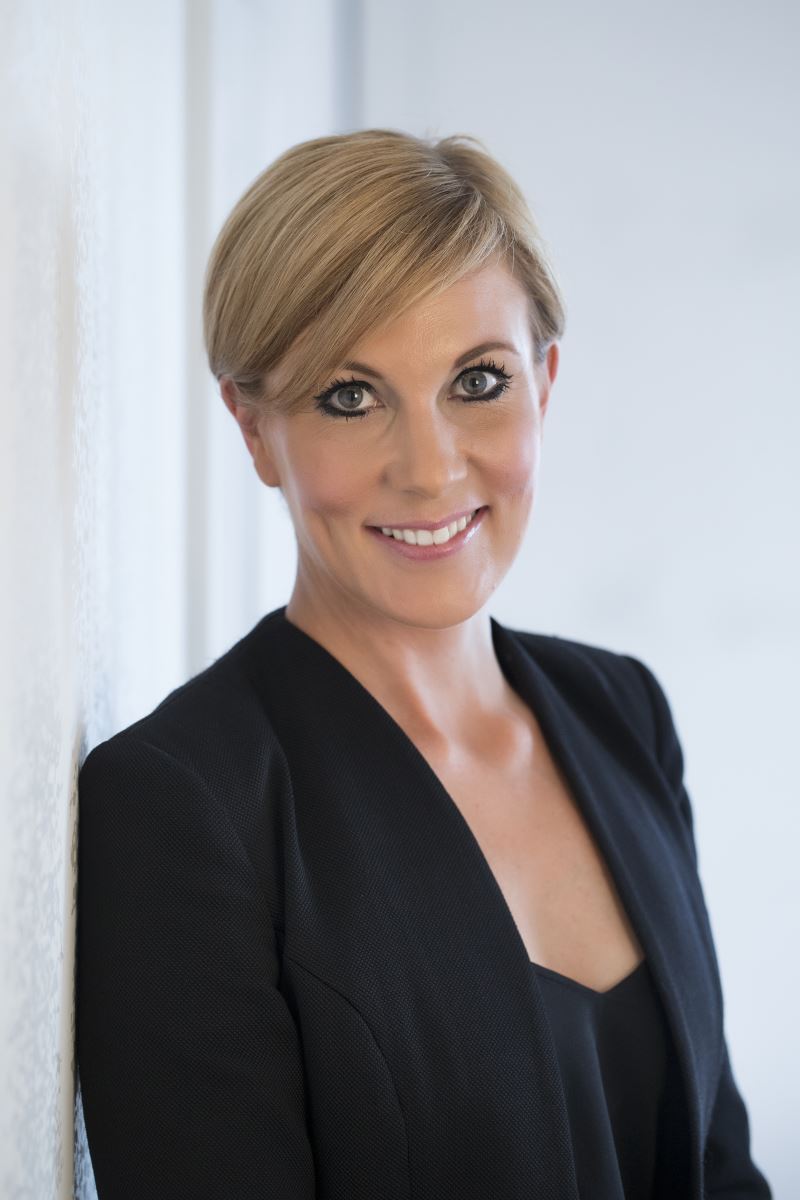 As the former GM of the change management office for the Canterbury Earthquake Recovery Authority, Caroline Harvie took charge of a unique role and went on to deliver the most complex change program and highest value asset transition in central government's history.
Now, Harvie is the GM of people, culture and safety at Christchurch International Airport and last month, she was named as 2017's HR Generalist of the Year at the New Zealand HR Awards. Here, she opens up to HRM about industry concerns, professional obstacles, and challenging the status quo.
If you could give your younger self, or someone entering HR for the first time, one piece of advice – what would it be?
HR plays a critical role in supporting any business to achieve its purpose, mission and strategic objectives. When I entered the industry my view was that HR was more of a supporting role to the business and that this role was more reactive than proactive.
If I was to have my time again, I would develop my skills early to be in a position to take a proactive, innovative approach to developing people initiatives that align themselves with business objectives and would always challenge the status quo.
It is important however to remember that if you do take this approach and always look to challenge the status quo you need to be prepared for the change that comes as a consequence and you need to develop yours and the people in your business's strength and resilience to change.
Is there anything exciting in the pipeline for your HR department?
We have just established a new and ambitious People Strategy for CIAL that will build a Champion Team who have the capability and passion to achieve our mission.
The immediate pipeline for our People team is focused predominantly on activating our People Strategy and to embed innovation, personalisation and engagement across all facets. One of the initiatives we will be developing will include an integrated people application to support our people with their on-boarding, engagement with our strategy, personal and professional development, health, safety and wellbeing, and rewards, recognition and benefits.
What's the biggest professional obstacle you – or your team – have faced and how did you overcome it?
The biggest professional obstacle I have faced in my career is being charged with establishing the people strategy, systems, processes, culture and values for the Canterbury Earthquake Recovery Authority (CERA) and the environment in which this task was to be achieved.
In order to ensure this process was a successful one it was critical to engage our people throughout. The challenge or obstacle in this was that physically our people were living in an environment that was still experiencing significant aftershocks and mentally our people were going through one of the most challenging and stressful experiences they would face in their lives.
Overcoming this obstacle was achieved because at CERA we had an organisation from the outset whose people were all driven to achieve the same thing, to do what they could to support the recovery of our wonderful city. This went to the core of our culture and meant that our staff were highly engaged in making CERA a success. As an outcome of this heightened level of engagement the mission and values of the organisation and the people strategy and systems that had these at their heart were able to be established in a way that continued our drive to achieve what we set out to do in a very short space of time.
What's your biggest industry worry or concern right now?
The worry I have with the industry right now is that there is a lack of appreciation that people strategy is just as important as business strategy and that one cannot ultimately be successful without the other.
Businesses that prioritise the investment in and focus on their people strategy and align this with their purpose, mission and strategic objectives will quickly reap the rewards.
Capability however in developing people strategy and the activation of that strategy does also need to remain in line with this momentum as without the right people who are able to bring innovation and broad brush thinking to developing people strategy this increased appreciation for the strategy itself and the value it can bring to your organisation will be lost.
If you could change anything about the HR industry, what would it be?
The industry remains predominantly focused on the "HR" or "people" function delivering operational support to the business. Whilst the people function in any organisation must, at the end of the day, provide a high quality level of internal service to its people and its leaders a change of approach to a focus on delivering this service in a value add, proactive, innovative way that aligns itself to where the business is heading is one that would change the face of the HR industry significantly.
What is the proudest moment or achievement of your HR career so far?
My proudest moment from a career perspective was being part of the establishment and ultimate transition of the Canterbury Earthquake Recovery Authority. On one hand this was the most intensive and challenging experience I have had, on the other I was extraordinarily proud to have had a role in the recovery of Christchurch, the city my son will grow up in and enjoy in the future in addition to having had a role, through the delivery of the transition itself, in ensuring that recovery and rebuild remained a much needed focus for Christchurch long after CERA had gone.
What the most rewarding thing about being in HR?
The ability to have an influence on people's entire experience in their working life is extremely rewarding. Being in a position to develop people strategies that support people's ability to develop, to be healthy, safe and well, to progress and achieve their ambitions, to enjoy successes and build long lasting relationships with their colleagues all contributes to this wonderful feeling of reward in the work that I do.
The magnitude of this reward to me personally is because of the potential to impact the experience people have at work, a place they spend a significant amount of time away from their families, all to contribute to the success of the company they choose to work for.
How do you predict the industry will change, if at all, over the next five years?
If businesses start to invest in the capability to deliver and the ultimate focus on people strategy in line with business strategy the industry will change markedly to being perceived and actually a more valuable and strategic partner. This in turn will increase the overall value of the people function for all businesses.
What would you like your HR legacy to be?
I would be extraordinary happy if I can create a legacy that, through always looking to challenge the status quo, taking an innovative approach, engaging our people in the activation of strategy and not being afraid to make change, results in having a positive impact on peoples career journey and the success of the businesses I work for.
Recent stories: