While Fonterra prepares to cut hundreds of jobs, the dairy giant has disclosed that its CEO received an 18% pay rise over the past year.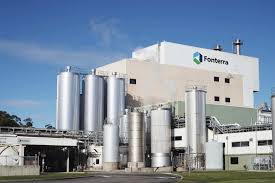 The HR department at Fonterra is currently dealing with the task of cutting hundreds of jobs
– which reportedly coincides with the company's CEO
receiving an 18% pay rise.
The pay rise saw Theo Spierings' pay to almost $5 million in the last financial year, according to
The New Zealand Herald
.
In the previous year, Spierings was paid around $4.17 million.
A spokesman for Fonterra told
The Herald
that the latest figure accounted for Spierings' salary package as well as performance incentives earned in the previous year.
He added that the salary was based on international benchmarking.
"Fonterra's CEO salary is in the top band of New Zealand CEO salaries, which is to be expected when you consider Fonterra is New Zealand's largest and only truly global company with a $18.8 billion turnover in that reporting year," he explained.
On Monday, the company made an announcement that the number of job cuts looming would be raised from 523 to 750.
Today, Fonterra reported a 183% rise in profits over the past year.
Reports also showed that the number of employees at the company earning an annual salary of over $1 million rose from 17 to 22 over the financial year.
You might also like:
Fonterra announces more job cuts
Revealed: New Zealand's top CEO salaries
$2.2 million for the shortest-serving CEO