Researchers have found that HR professionals have Australia's highest level of satisfaction with their work-life balance when compared to other industries.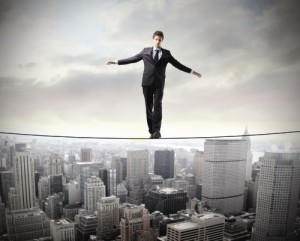 A new report from SEEK Learning has revealed that the HR profession has Australia's highest satisfaction level when it comes to work-life balance.
The 'Defining Work-Life Balance' report, which investigated the work-life balance status of industries around the country, said that 71% of professionals in the HR industry rank their work-life balance as either 'excellent' or 'good'.
At the other end of the scale were marketing and communications workers, 19% of whom rated their work-life balance as 'poor' or 'terrible'.
Defining work-life balance
The report also revealed that there is not a singular definition of work-life balance.
When describing what work-life balance entailed to them, Australian workers outlined four key interpretations. These were:
Flexibility in work hours
and
location:
Thirty-four per cent of respondents cited this as the definition of work-life balance; it was particularly important to those who were senior level employees or self-employed.
Work that doesn't disrupt home life:
This was cited by 27% of participants, and was deemed as a higher priority to female and part-time workers.
The ability to time-bank:
Almost a quarter of those surveyed named this as a defining characteristic of a good balance between work and personal time. It was found that male and full-time employees were more likely to cite time-banking, as well as those who were employed at middle-management level.
No overtime:
A greater priority for entry-level employees, this was cited by 15% of respondents as a must for a healthy work-life balance.
Overall work-life balance ratings
When it came to work-life balance ratings – across all of the definitions of the term – clear 'winners and losers' emerged.
Marketing and Communications professionals were described by SEEK as an "anomaly", making it onto both lists.
Professions with strong work-life balances
Based on proportion who ranked their work-life balance as 'good' or 'excellent'
HR professionals (71%)
Real estate and property professionals (67%)
Consulting and strategy professionals (66%)
Marketing and communications professionals (66%)
Insurance or super professionals (66%)
Who ranked their work-life balance as either poor or terrible?
Call centres and customer service professionals (19%)
Marketing and communications professionals (17%)
Procurement, manufacturing or transport professionals (17%)
Administration or office support professionals (17%)
Design and architecture professionals (15%)