A senior HR leader explains how the company remains appealing to young people in a highly competitive market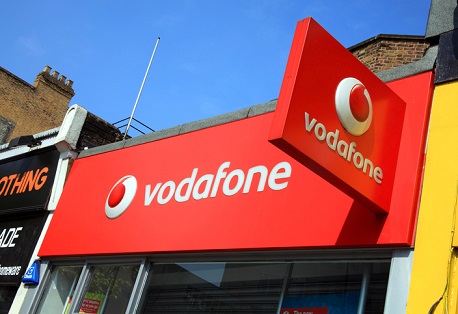 A senior HR figure from Vodafone has opened up about how the company not only keeps its young staff engaged but also appeals to valuable talent outside of the organisation.
"The way we engage with millennials is digitally-focused and we utilise social media and online platforms to share our culture, stories, profile, job opportunities and engage with potential candidates," says Katie Williams, head of Vodafone's HR centre of expertise.
In fact, Vodafone is so committed to digital communication that it's created a graduate recruitment process which is a completely digital experience from start to end.
"Candidates complete a video interview or online test and our assessment centre is completely paperless for both candidates and assessors," she tells HRD.
The company also leverages digital tools to enable a greater work-life balance for its employees – something which millennials have frequently voiced a desire for across countless studies and surveys.
"Millennials value work/life balance and the majority of them are unwilling to commit to make their work lives an exclusive priority," says Williams, who will be discussing the topic at the upcoming Millennial Workforce Summit in Auckland.
"Our policies are designed to allow greater flexibility for our people and allow a greater work life balance," she continues. "We support a flexible working environment and provide the digital tools so our people can work anywhere, anytime."
As well as a push towards digital and an understanding that work/life balance is a priority, Vodafone also focusses on a creating a collaborative culture for its up-and-coming employees.
"There are 26 Vodafone markets globally and there are regular community calls and opportunities to collaborate with other markets," says Williams, adding that employees aren't limited by geographic location.
"Our offices are paperless and cordless and promote greater collaboration cross functionally and between teams," she says.
Clear opportunities for development are also a major pull for millennials, says Williams.
"We have a focus on internal promotion with around 70 per cent of all our job vacancies filled by internal candidates," she reveals. "We invest a lot in our online learning which now has a huge library of e-learning available to all staff."
Working for an organisation with a purpose is also of high importance to millennials and Vodafone takes steps to actively encourage staff to get involved with charitable initiatives.
"The Vodafone NZ foundation is on a 10-year $20 million journey to transform the lives of 210,000 young people," says Williams. "All employees can take part in the hands up program which is 10 days paid volunteering at a charity of choice. We try and encourage skill based volunteering."
However, while the organisation has put numerous programs in place in order to attract and retain young staff, Williams says the initiatives are appreciated by staff of all ages.
"We have employees from all generations who have a millennial mindset who equally value the ability to work flexibly and the opportunity to collaborate globally," she says.
Katie Williams will be participating in an informative industry panel at the upcoming Millennial Workforce Summit in Auckland. Flanked by senior HR figures from Cigna, Beca and Airways New Zealand, Williams will discuss how employers can attract, retain and engage ambitious young staff.
The event, due to take place in May, will also feature sessions on a number of other pressing HR issues, including succession planning, intergenerational conflict, and fast-track leadership programs.
More information – as well as the full schedule for the event – can be found online.