Convincing the doubters can be a tall order for HR but it might be more straight-straight forward than you think, says one industry professional.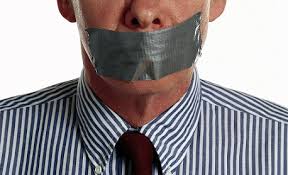 While most organisations are now tuned in to the true value of HR, there are still some cynics who continue to question the function's efficacy – however, that doesn't mean you can't silence their doubts, says one industry head.
"I've come across quite a few cynical managers in my time and I think you just have to be really persistent," says Kate Daly, chief people and communications officer at Fletcher Building.
"You just need to understand what their key drivers are and spend quite a lot of time understanding what their perceptions are before thinking through a strategy of how you're going to overcome that," she told HRM.
Daly – who's also held senior HR positions at Merril Lynch, Deuttche Bank and Coca Cola Amatil – says there's no big secret to winning cynics over. Instead, she says HR should simply focus on demonstrating their value and the rest will follow.
"For anyone who wants to sit round a leadership table, you need to demonstrate credibility and to do that you need to be very confident at what you do, you need to bring something to the leadership team that the others don't, and you need to create a position where people respect you for your speciality or your technical expertise in your area," she explained.
"I think it all comes down to capability of us as HR professionals to actually be able to demonstrate our value so those cynical views change," she continued. "It's all about capability – if you've got a cynical manager and you're unable to challenge that person's views and you're unable to influence them or move them from that position, then that person will remain cynical."
The Auckland-based HR exec says one of the major issues that can undermine capability often comes down to a lack of commercial understanding.
"You talk to a lot of HR people and they're very process-driven and they've got great ideas around resolving procedural issues and technical issues but do they really think commercially about the business, do they understand what helps the business make money and are they really clear on what they do and what they invest their time on and how that links to enabling the business to make more money?" asks Daly.
She also suggests HR professionals invest time in self-improvement, and better understanding the business, if they're frequently coming up against cynics.
"Spend a lot of time within your organisation, out in your organisation, understanding how your business works, understanding what it's like on the shop floor right up to the highest level you can, making sure you've got good financial grounding so you understand what a profit and loss looks like, understanding how a balance sheet works, what's important and how you can put initiatives in place that help the business and improve the balance sheet or drive top line growth," she told HRM. "What is it you're going to do and how does it help either make money or save money?"
Despite the advice, Daly says there will be certain situations in which HR professionals come up against unreasonable cynics who won't value or invest in HR.
"You always want to understand with cynical people the position of cynicism that they come from or what's driving it," she told HRM.
"I've coached and mentored HR professionals over the years who have been talented and have just worked for people who aren't particularly driven by the value of people in their organisation and don't see HR as being a critical place around their table," she continued.
"The advice I'm given them is; 'If you work for a leader or CEO who doesn't see HR as being one of their key roles, then you really need to question whether or not that's a person you want to work for.'
Daly will be discussing the issue in more depth at the upcoming HRM Leaders Forum in Auckland. Here, she will be offering expert advice on how to gain the trust of even the most cynical managers as well as how to build a compelling business case to win managers' support and how to get department heads to consult HR for advice.
For more information on the November event, or to secure advance tickets, click
here
.
Recent stories:
Finance giant sacks 5,000 over fraudulent bonuses
Fair dismissal despite workplace injury
How one HR head juggles a dual career