With up to 30% of the population having allergies, many workplaces are likely to have an employee afflicted, so what can you do to keep them safe and well while at work?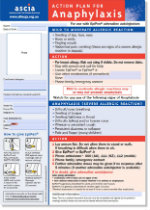 If a healthcare worker was to develop an allergy to latex it should be considered as a work-related condition.
"If it puts them at risk of severe reactions (anaphylaxis) then there should be cover under ACC," Jorgensen told HRM Online.
"There are similar obligations to employees who develop allergy to bee venom through working as bee-keepers, or bee and wasp venom as a result of exposure in working in forestry, viticulture, horticultural industries. Under ACC regulations, treatment should be offered (specialist assessment and immunotherapy for bees/wasp venom for example) and if necessary, help with retraining or possibly workplace adaptations."
If anaphylaxis occurs in the workplace it should also be reported under OSH requirements.
When it comes to managing allergies in the workplace, Allergy NZ said there are three main things to consider:
Anaphylaxis
If a company employs a person who has an allergy that can lead to a life-threatening reaction (anaphylaxis) they need to consider policies and procedures to enable the employee to minimise exposure to the allergens concerned (food, latex or bee venom).
First aiders and other colleagues should have training to recognise anaphylaxis and be up to date in emergency first aid procedures. They should also know how to administer an auto-injector (EpiPen or Anapen) in case the individual is unable to self-administer. As it is a medical emergency an ambulance should be called. The employee should disclose the allergy and have an anaphylaxis plan and auto-injector with them at all times.
Food allergies
If the workplace has a cafeteria then the employer should ensure they have good food allergen procedures in place and at least make food allergen information known on request, including any assessment of potential for cross contamination in the kitchen. The Food Standards Australia New Zealand Food Code standard 1.2.3 clause 4 requires this.
Where food is eaten in the workplace it is important to ensure plates and utensils are cleaned thoroughly in hot, soapy water and surfaces are wiped down to prevent accidental contact with the allergen.
For the employee there can also be issues in food served as part of work functions. Jorgensen said in these situations it would be best if the employer consulted with the employee on the best strategies to manage this e.g. if they are allergic to peanuts, don't serve them as snacks at a work function. It may also be best to avoid food outlets that serve fish or shellfish if a worker is allergic to these or likewise an Asian food outlet if someone is allergic to nuts.
It may also be worth considering banning a food allergen from the workplace. Schools have taken this step in regards to nuts to eliminate risk.
Environmental factors
Jorgensen said the main the cause of allergies in NZ is environmental – pollens and dust mites, while mould can also be an issue in a damp environment. While not life-threatening they (allergic rhinitis, asthma and eczema) can have a significant impact on quality of life as symptoms can constantly disrupt sleep, leave a sufferer exhausted, resulting in the person taking sick leave or presenteeism issues – when an employee comes to work in ill health and does not work at full capacity.
Jorgensen recommends employers look at the workplace to see if there any of these issues and try to minimise exposure. For example in parts of the South Island birch pollen can be a problem therefore it may be advisable to cut down any trees within the vicinity to reduce exposure. Likewise, try replacing flowers in the office with low pollen ones to reduce exposure.