HRM caught up with one CEO to find out how he maintains a strong company culture across his predominantly remote workforce.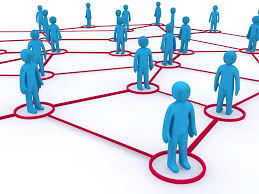 Telecommuting has seen a sharp rise over the past few years and the vast majority of firms now employ at least some staff who work remotely – but that doesn't mean employers are confident when it comes to managing their remote workers.
From concerns over productivity to worries about organisational culture, many employers are still uncertain about the best way to oversee their geographically dispersed staff – so how do you do it?
HRM caught up with Chris Byers, CEO of online software provider Formstack, to find out. Indiana-based Byers currently oversees a team of around 85 people spread across the US, Canada, Poland, Spain, Argentina, Mexico, and the Netherlands.
According to Byers, tailored recruitment is one of the most important steps to building an effective remote workforce which can be easily managed.
"Because of our distributed nature, we can only hire people who are happy and willing to keep their teams up to date throughout the day," he says. "Without this emphasis on clear communication, it's all too easy to get lost in a distributed environment."
A focus on culture is also essential, says Byers, as it can be a challenge to promote company values when a workforce is dispersed around the world.
"In an office environment it's often easy to learn the culture by osmosis—simply by showing up each day," he says. "Company values and culture are often learned through experience, so it can be difficult for remote employees to catch on. For this reason, managers of remote teams must teach culture in a more efficient and intentional manner."
Despite the challenges, Byers says Formstack has succeeded in cultivating a strong company culture which empowers employees regardless of where they are.
"We've built a culture that we are very proud of at Formstack," he tells HRM. "The most unique thing about our culture – and something we often warn applicants about – is that we won't hold your hand."
Byers says that because the firm is focussed on creating a culture which cares deeply about problem solving, leaders will often through staff in at the deep end.
"We, to a fault, will drop you in your job and say 'go for it' without a lot of guidance," he admits. "We live in an environment where most initiatives don't have a playbook that you can find on the Internet. We need team members who don't need us to walk them along but will jump in, try things, iterate, and find a solution to their problem without asking for permission."
The firm also ensures teams get together at least twice a year to build relationships on a face-to-face basis.
"We believe that strong relationships can strengthen engagement levels in a company," explains Byers. "If you know that the people around you care for you, you can allow for a lot more things to go wrong before your engagement drops."
While there are certainly a number of obstacles to overcome, Byers say the benefits far outweigh any negatives – for both the company and employees.
"Our remote team allows every individual to make their own decisions about where they are most productive. This also means they get to choose where they want to live," he says. "We've got team members traveling the world right now but still producing amazing work done for Formstack. The distributed team also allows us to hire top tier talent without wondering if we can convince them to move to HQ. This allows us to move much faster in our hiring and on-boarding efforts."
For those considering bolstering their remote workforce, Byers has some advice: Your company's form of remote work will be different from another's.
"I know remote companies that never speak in person," he reveals. "Our remote culture is strongly relational and requires team members who want to know and be known by their teammates. Your culture might be different than both of those that I described, and that's okay. Your company's culture has to work for you."
Recent stories: