Flu season is here, meaning that two in five organisations in New Zealand will offer vaccinations to their employees. One healthcare expert outlines what employers can do to ensure their offer is accepted.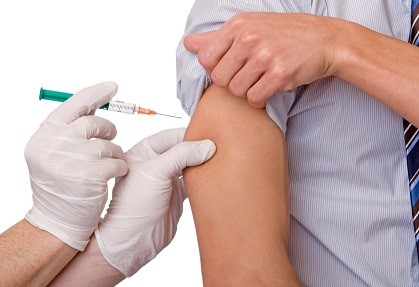 Research shows that 40% of employers in New Zealand offer free or subsidised flu vaccinations to workers this time of year – but many HR professionals struggle to persuade staff to accept the offer.

According to Vicki Caisley, head of people and talent at Southern Cross Health Society, a commonplace fear of needles is often to blame.

"Studies show that up to 25% of adults have a fear of needles that developed in childhood, and it's believed that around 10% of the population avoids needle procedures and dental care because of needle phobia," she said.

Caisley advised those organising the inoculations to be mindful of the language they use when referring to flu vaccinations.

"Negative words like 'shot' and 'jab' really don't help," she suggested. "Instead, trying using more positive words such as 'inoculation' or 'preventative'. It's also important that people who feel anxious about the vaccination feel comfortable expressing this without being told they are being silly or to toughen up."

Caisley added that misconceptions and misinformation can counteract businesses' efforts to provide vaccinations, and advised employers to ensure that staff are fully informed about the procedure involved.

She also said that employers must ensure that staff are comfortable with expressing anxiety about receiving a flu jab.

"The most effective way to combat this is to inform and educate staff," Caisley said. "For example, it's really common to hear employees say that the vaccination can cause the flu, or that only the very young and old need to be vaccinated."

Caisley suggested sharing facts and evidence with the workforce by placing posters or pamphlets in communal spaces, posting articles on the staff intranet or sending them via email.

She added that it is important that bosses lead by example.

"Where possible, make sure that managers are either first in line to be vaccinated or that it is public knowledge they are signing up," she said.