Richard Westney and Amanda Sterling, both experienced HR bloggers, share some advice on how to start up a blog of your own.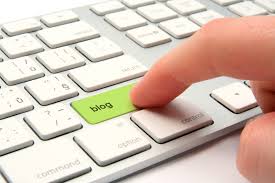 Blogs are fast becoming a universally popular-platform – and with their high accessibility, it is clear why. Easily found by readers and easily distributed by creators, blogging is becoming an online resource of personal commentary on an incomprehensibly vast number of subjects.
What are they and why do they matter?
"People have always self-published using media such as circulars, newsletters and fanzines – blogs are just another way of expressing your thoughts and passions to others," said Richard Westney, who publishes an HR blog. "For me personally, these have become one of my primary methods of learning. This is from two viewpoints: reading others' views on subjects, and posting myself. Both sides of blogging help me frame my own thoughts on different topics and allow me to share those, get feedback and debate the ins and outs with other people. They have also led me to meet and connect with many people around the world I would never have come across otherwise. Why do they matter? It comes from the heart. These are people's opinions – not commissioned articles or thinly disguised sales pitches like so much of what we see in HR magazines. These are real practitioners talking about the stuff the magazine articles don't cover."
"Blogging is bite-sized writing, usually about 300-500 words, short enough so you're not doing a huge amount of scrolling but long enough to connect and convey an idea," said Amanda Sterling, director and community leader at NZ Lead. "It's not formal writing, nor is it informal. It's your voice. I think of a blog as a conversation I'm having, how would I explain that concept or idea if I was talking to someone face to face? A blog is your way of seeing the world told through your voice. So, not only does it provide a medium for you to reflect and frame a thought through your lens, thus helping your learning, but it helps others learn as well."
How do you start a blog?
"There are plenty of options," said Westney. "Serious bloggers use Wordpress or Blogger as their main platform."
He added that regular LinkedIn users will have noticed a recent increase in blogs within that platform, but he is yet to go there.
"It seems a lot more instant and therefore disposable," he said. "The quality of writing tends to be lower. Tumblr is another popular option and there are many more. If you are thinking of starting one, my advice is to read, read, read. See what others are writing, on what platforms, how these look and feel and decide what you feel comfortable with. Then experiment. Try launching a blog anonymously. No one will read it but post a few things to get into the discipline of doing it and experiment with the tools your chosen platform offers. Then, quietly delete it when you are ready to get started for real."
Sterling praised all blogging platforms, but said that Wordpress was her website of choice.
"They're all pretty intuitive to set up, but for technical assistance you can google some 'how-to' or check out
www.grovo.com
for some instructional videos," she said.