The HRD of a global corporation shares the secrets to their low turnover success: 'build, develop, and engage'.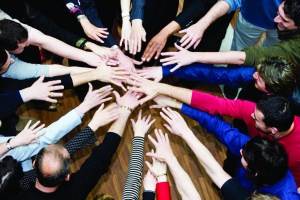 At a time when most companies are struggling to hold onto staff, 3M Canada boasts a 3% annual turnover rate. The organisation's strategy is 'build, develop, and engage', and is designed to offer development options based on where employees are in their career.
"We promote having individual development plans," said 3M's Human Resources Director, Janette Batten. "We want to track your progress, measure it, and make sure you're moving the needle."
Informal fun
But it's not all about formalities – in addition to formalised opportunities for advancement, 3M also provides a range of light-hearted activities for employees and their families to become positively involved with the company.
For example, 3M runs an annual 'Say Goodbye to Summer' event, which sees the organisation screen movies for employees and their families in a public park.
Celebrating a multicultural workforce
Upon promotion to a leadership position, new managers undergo training to understand diversity and learn to communicate across cultural barriers. All international employees are also given the option to enrol in English as a Second Language courses which are subsidised by 3M.
"We also have a multicultural club, which is employee run," said Batten. "Someone from a different region of the globe will host a 'lunch and learn' to share food, show pictures and describe what it's like to live there."
Return on investment
The company has found that its engagement practices have a significant ROI in word-of-mouth alone.
In addition to this, the organisation's endeavours have been recognised externally, with the company being recognised among Canada's Top 100 Employers as well as
Fortune
's World's Most Admired Companies.
​
Some of 3M's initiatives which led to external recognition include:
The company's retirement services, which include a defined contribution pension plan and the possibility to reduce hours gradually and incrementally.
On-site conveniences such as fitness facilities, a meditation and reflection room, and an employee lounge
Three weeks of paid holiday leave for every employee at their start date, with additional time at the Christmas season
Seventeen weeks' paid maternity leave
Academic scholarships offered to employees' children if they are studying towards a post-secondary degree in Canada