They have a trove of knowledge but no way to share it – here, HRM spoke to two Kiwi companies that have cracked employee communication.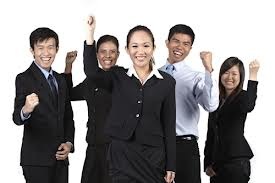 Front line workers are aware of obstacles that senior leadership will likely never encounter yet they're often left out of decisions surrounding protocol – at least in some organizations. Here, HRM spoke to two Kiwi companies that've given a voice to their employees and found smarter solutions as a result.
"If employees have got a question, a concern, a suggestion, any feedback, we have a system called Brainwave where they go on to it in the store and log the comment," says Jan Jones, general manager of people support at Warehouse Stationery.
"The questions and the ideas that Brainwave has thrown up have led to significant improvements within the business," she adds, sharing a recent cost-saving example in which an employee suggested buying a spare set of blades for the in-store guillotines, rather than having one set repeatedly sharpened.
"A little more investigation and we realized that if we bought a second pair of blades at a one-off cost for every store then the blades can get sharpened less and rotated instead, saving significant amounts of money over the course of a year and beyond," reveals Jones.
"Those sorts of simple yet highly effect suggestions come from people doing the job every day," she adds.
It's not just the company that benefits from the employee communication platform, says Jones, workers also value the voice it gives them and appreciate being heard by the CEO, who personally responds to every suggestion.
"Being able to ask something of the highest person within the company without it being a hierarchical thing, that does give them a sense of empowerment," she adds.
"The response isn't always; 'Yes, great idea, we're going to do that,' but there is always a personalised response," she says. "The illustration is that we really want everybody to understand they've got a voice, an equal voice and a channel to get their voice heard."
Kim Ibberson is the HR manager at Recreational Services – she says the company has implemented a similar program because execs know they're not always the best ones to implement new procedure.
"We could suggest something and it could be totally wrong because we're not the ones who are hands-on out there doing it," she told HRM. "It's a great system to have and it's great for the staff to see that their contributions, ideas or concerns are being heard and action is being taken."
More like this:
"We were dead wrong," admits Google HR team
Safety failures blamed for Kiwi employee's impalement
Here's what 7 in 10 workers are worried about