A new survey shows how ineffective tech and unnecessary admin are impacting employee engagement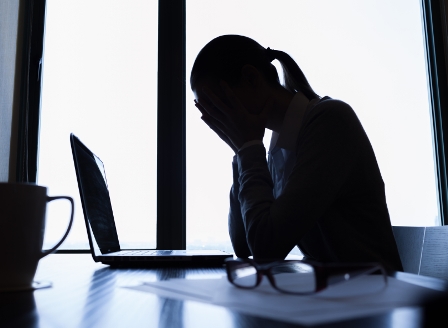 HR professionals have enough on their hands trying to keep employees engaged and on-board but it seems the job could be a lot easier if organisations took the time to fix their broken processes.
According to a recent US-based study, one third of employees within large organisations are currently looking for new jobs and the vast majority (86 per cent) say broken processes are to blame.
The top five most broken corporate processes cited by survey respondents include:
1) Technology troubleshooting
2) Access to tools and documents that enable good job performance
3) Annual performance reviews
4) Promotions
5) Employee on-boarding
"Broken processes […] like trouble contacting IT and inconsistent performance reviews are taking a serious toll on employee morale and increasingly becoming a top concern for C-suite leaders," says John Burton, CEO of Nintex – the software firm which commissioned the study.
"It's clear that automating the long tail of business processes can no longer be postponed," he continued. "By automating processes, business leaders can ensure a strong foundation for positively improving employee retention and productivity."
Inefficient IT teams
Sixty-two percent of employees pointed to broken IT processes within their organisation, making this the most problematic department across today's workplaces. In contrast, only 24 per cent of employees report very prompt service from in-house IT teams, and that number dropped to a mere 7 percent for remote IT teams.
As a result, employees increasingly threaten enterprise security by engaging in shadow IT (using an unsanctioned app or device at work), with nearly half of millennials (46 percent) doing so in direct response to delayed IT troubleshooting and over-complicated technology that is difficult for the line of business to navigate.
What's more, the biggest culprits of shadow IT are, in fact, IT professionals themselves; 60 percent have used unsanctioned apps or devices because of unresolved IT problems.
Untapped potential and unclear career paths
With more than two-thirds (67 per cent) of respondents believing their company's broken processes prevent them from maximizing their potential, it's no surprise inefficiency is a driving force behind employee turnover.
While digitally-native millennials are particularly likely to cite broken processes as a reason for quitting, 35 per cent of Gen X employees are also actively job hunting (revealing a broader, cross-generational issue).
Additionally, 53 per cent of employees observe broken administrative processes (like promotions) in their workplace, among which only 13 percent say their career path is "very clearly" defined.
Without a clear path for advancement, employees don't stick around long; 63 percent of employees who say processes for advancement are not clearly defined are looking for new jobs.
Who's to blame?
When it comes to addressing broken processes, most employees don't agree on who is to blame. For IT shortcomings, a quarter of IT employees blame the CEO, but only 13 per cent of total respondents do.
When it comes to broken on-boarding processes, a much larger percentage (20 per cent) hold the CEO accountable, yet 53 per cent blame HR.
Related stories:
How are your employees handling stress?
Five ways to engage Gen Z workers