Details are expected to surface later today after PM Bill English confirmed a settlement would be signed off by the Cabinet.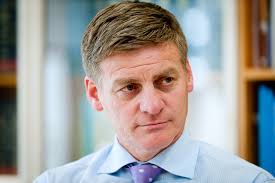 Details of a historic $500 million pay equity deal are expected to surface later today after Prime Minister Bill English confirmed a settlement would be signed off by the Cabinet.
"The Cabinet will be looking at the deal today," English said earlier this morning, while speaking to radio show host Mike Hosking. "It's alongside pay equity legislation and all of it comes from the original Bartlett court case."
In 2013, rest home caregiver Kristine Bartlett convinced the Employment Court that her low hourly pay rate was a result of gender discrimination under the Equal Pay Act. Bartlett successfully argued that if the female-dominated sector employed mostly men, they would be paid at a higher rate.
The impending deal will be the first legal settlement in New Zealand to recognise that some jobs pay less because they are done mainly by women.
Approximately 55,000 care workers – most of whom are women – are set to benefit from the agreement which the New Zealand Herald reports will cost the government more than $500 million a year once it's fully implemented in five years' time.
According to the news outlet, the deal will allow for annual increases in five years to $27 an hour and, overall, pay rises will range from $3 an hour to $7 an hour, depending on the type of work and level of experience.
While the settlement is set to impact three main government-funded sectors – aged residential care, home support, and disability services – PM Bill English warned that today's cabinet meeting would also be of importance to private sector employers as pay equity legislation would be on the table.
"The relevant thing there will be the pay equity legislation rather than whatever the result of this deal is so the private sector will need to pay attention to how that unfolds," he told Hosking.
"There's always concern with any government pay negotiations about the flow into the private sector and we'll have more to say about that later because we've taken that into account," he added.