New Zealanders are among the world's most mobile employees according to a new survey.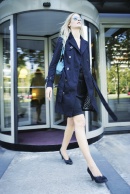 New Zealand has one of the highest levels of employee turnover across the globe, a new survey has revealed.
According to the Kelly Global Workforce Index, Kiwis have been ranked fifth equal for how likely employees were to have changed jobs in the last 12 months.
Of the Kiwi respondents to the survey 55% reported they had changed jobs in the last year, while a further 30% have considered a new job.
Australians came in first place with 62%, followed by France (61%), Portugal (58%) and Denmark (56%) with Brazil and Luxembourg being fifth equal with New Zealand.
The main reasons identified by the survey for Kiwis making career moves were for personal growth and opportunities for advancement (19%) and a better work/life balance (15%).
The results showed New Zealand employers need to be aware how mobile their workforce is and that pay isn't the key to retaining staff, Kelly Services general manager – commercial Wendy Hewson said.
"In order to retain and engage their workforce, local employers need to be looking very closely at the mix of benefits and conditions they are providing in their business," she said. "This is particularly important as a resurgent economy begins to put more pressure on the job market and increase the competition for key skills."
The survey – which questioned more than 120,000 employees in 31 countries, including over 3,500 New Zealanders – also asked whether workers would recommend their employer and why.
In New Zealand more than a quarter of personnel would recommend their employers to a friend or colleague. The most influential factors in terms of recommendations included company culture and reputation (30%), opportunities for advancement (19%), interesting or challenging work (18%), work/life balance (15%) and a flexible work schedule (9%).
Other key findings include:
61% of New Zealand employees say that their direct manager or supervisor has an impact on their level of satisfaction or engagement with their employer
To improve their level of engagement, local employees say their managers should focus on training opportunities (59%), clarifying responsibilities, goals and objectives (44%), and providing more transparency with communications (34%).