A recent survey revealed that the majority of Kiwi bosses are planning salary and bonus freezes this year.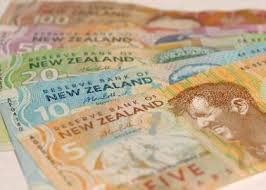 A recent salary survey has revealed that over half of New Zealand's organisations are planning to freeze salaries this year.
The
2015 Robert Half Salary Guide
surveyed 100 chief financial officers (CFOs) in December, and found that 58% of them were planning to freeze salaries this year.
Almost half of the respondents also said they would be freezing bonus levels.
In Australia, 52% of CFOs said they intended to freeze pay.
According to the report, three in four CFOs said they were struggling to find the skilled people they were looking for, while almost 80% were concerned about losing their top talent.
Bosses in New Zealand valued loyalty to a company more than their Australian counterparts, researchers found, but it was still unlikely to be sufficient enough to earn employees a pay rise – just 17% of bosses in New Zealand saw tenure as a factor leading to a pay rise.
The survey also showed that the focus on work-life balance is continuing to increase, as it was on a par with remuneration as the main reasons for employees leaving jobs.
HRM
previously spoke to Phil O'Reilly, chief executive of Business NZ, about employers' options when pay rises are financially impracticable.
"Honesty is definitely the best policy if employers cannot afford to offer pay rises," he said. "The more you've done about giving your employees context around the situation, the more likely you are to be met with acceptance. If it is because the company isn't going well, then perhaps talk to the staff and engage them by asking for ideas for business growth."
O'Reilly had the following tips for employers who are financially unable to offer pay rises:
Offer employees an education opportunity, which is perhaps cheaper than a pay rise
Offer more flexible work
Give teams a different set of responsibilities that might help them in future roles
Introduce new ways of connecting families to the workplace
Give staff additional leave from work for that particular year
Bring in interesting speakers to work who might help them progress
"These are the sorts of things employers should be looking to do anyway," he added. "If the only reason you are doing them is that you can't afford to give staff pay increases, people will see through it. Be a great boss anyway and they will likely say that it's ok – don't make it a reaction."
Related articles:
Keeping employees happy when pay rises aren't an option
Pinterest changes employee stock options
New Zealanders bigger risk-takers than Aussies over salary