The tech giant's failed attempt to 'celebrate women' perfectly illustrates an ongoing problem pervading the industry.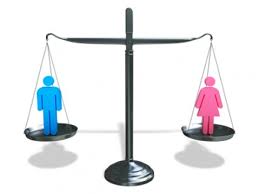 "Wait, is that real? It has got to be satire. They can't be that stupid. Can they?" – Those are the words of one shocked Twitter user who came across Google's failed attempt at "celebrating women."
The tech giant – along with other industry big hitters – is known for having a predominantly male workforce and while the company has invested heavily in improving the current status quo, Google's latest attempt was somewhat of a misjudgement.
To promote its current "Women in Computing" campaign, Google tweeted a blogpost about Yossi Matias – an engineer who is "passionate about supporting women in tech."
@ #GHC15 today celebrating women and the many faces in tech. Meet Yossi: http://t.co/w6NLbNOZt3. #GoogleGHC15 pic.twitter.com/jO25PyTteh

— Life at Google (@lifeatgoogle) October 14, 2015
The post explains that Matias – alongside two female colleagues – is part of a program that visits schools and "encourages high school girls to select computer science and math in their high school studies."
Unsurprisingly, many people were quick to point out that may have been a better man – or rather woman – for the job.
@lifeatgoogle But I also read the profile & I wonder why you didn't feature the women he mentions instead. Let them represent their work.

— Katherine Gray (@thisKat) October 14, 2015
@lifeatgoogle @OaklandElle we're cerebrating women so here meet a guy .....

— Kurt Kruegel (@kkruegel) October 14, 2015
@lifeatgoogle This just screams "we have no female employees."

— Alex Hardisons Ghost (@euchrid) October 15, 2015