So you've decided you want to be a consultant. Now what? Two HR pros who made the leap of faith give HRM their top tips.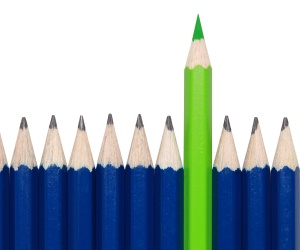 Consulting isn't for everyone, but if you've read through the pros and cons and think you're ready to start the process, here's what you need to know.

Jamie Allison, who established Epitome HR this year, knew he wanted to be a consultant and aided the process by working in a range of industries including retail, government and healthcare and ensuring he found high level HR work. Part of that was starting a business plan years before stepping out on his own.


TallSky Consulting owner and principle Eileen Harper said new consultants have to be prepared to work hard and be intuitive about what their clients are going to need from them.

"You really have to have the personality to go above and beyond," she said. "You're always tested by clients – you're only as good as you're last client or project. It's on my mind all the time – thinking about what they're expecting and staying one step ahead."

How to make the change

Plan
"I had put together a detailed plan well before I left to do it," Allison said. "I had a supportive CEO so I gave a long notice period to make that transition."
While you can establish a business in a relatively short time period, the more time you spend planning the fewer surprises you're likely to have and the sooner you'll have a thriving, healthy business.

Details
You need a business number and a website, online listings, contact information, business cards – it's all part of ensuring you get the right kind of attention.
"I spent a lot of time going out and talking to people that were either doing it or doing something similar," Allison said.

Network: Potential partners
Make contacts among other consultants so you can work together on bigger tasks. Harper has a number of associates who work with her on bigger tasks, subcontracting through TallSky.
"I lead the proposal process, then we discuss the different parts and who will take on which parts in a very honest and upfront conversation," Harper said. "It works really well and has been very consistent."

Network: Potential clients
"It's about the connections you make," Allison said. "I think that's the one thing that may have been more difficult, but it's helped me to have lots of contacts across industries and pick up work from them."

Upskill
From reports and papers to proposals, Harper's work revolves around writing and as a businesswoman with a reputation to maintain, even her emails have to be impeccable.
Do some research and figure out which skills you need to hone, whether it's writing, bookkeeping or business development. You won't have the support of a corporation behind you so make sure you know what you're doing.


Diversify
All industries have ups and downs, so don't specialize to the point that you rely on the success of a specific industry or sector. Harper's workload is about evenly split between the non-profit, public and private sectors, enabling her to ride out a dip on one area with work from another.