One of the world's oldest banking institutions has offered broader, faster access to treatment for staff members diagnosed with gender dysphoria.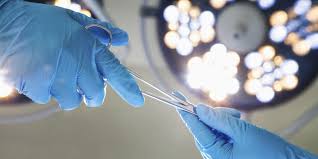 International banking firm Lloyds Banking Group will soon become the first UK-owned employer to give its staff access to private gender reassignment surgery.
By broadening its staff health insurance scheme, the bank will provide greater choice and quicker access to treatment for employees diagnosed with gender dysphoria – the condition of experiencing distress at the sex or gender assigned at birth.
Talking to the LGBT newsletter,
Pink News
, the bank estimated that around 830 UK employees don't see themselves as purely male or female. Initially, the firm expects 20 staff members to make use of this extended coverage.
Lloyds estimates that around 0.025% of all staff would choose to undergo the surgery. This will be provided via Bupa to any permanent employee within the UK who is subscribed to the company's healthcare scheme.
"We want to be inclusive to all colleagues and we felt that our current healthcare provision was excluding certain conditions which were very important to people, particularly in the support for some of the mental health issues that colleagues suffer," Karin Cook, director of operations at Lloyds Banking Group told
Pink News
.
Through the extended coverage offered, she said that staff will "be able to access healthcare much quicker than they would on any other health provision. They could have a wait of up to 36 months [using another health provision] but through this private provision they will be able to do it an awful lot quicker".
The move will provide support to a number of colleagues within the bank, Cook said, adding that it will also promote the Group's branding as an inclusive employer.
"I think things are evolving for our brand, but I genuinely feel that what we are doing externally, the signals we are sending, should start to attract more LGBT graduates, for example. We are looking at talent who genuinely want to work for us."
While Lloyds Banking Group is the only UK-owned company to currently offer this healthcare service, others around the world have already taken this step. For instance, the US-based Bank of America Merrill Lynch also offers its staff access to gender reassignment surgery through its private health cover.
More like this:
Warning "unfair" following n-word and knife joke
Recruitment: the road trip
What is HR's most neglected management function?