The New Zealand Aged Care Association has confirmed that it will appeal the decision that it unfairly discriminated against women by underpaying its mainly female workforce.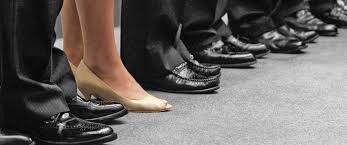 The fight for equal pay for workers in the aged-care industry is set to continue with the New Zealand Aged Care Association announcing it will appeal to the Supreme Court on behalf of TerraNova Homes and Care Limited in their case with the Service and Food Workers' Union and Kristine Bartlett.
Martin Taylor, CEO of the NZACA said: "This case has vast implications for all New Zealanders and we felt compelled to have the highest court in the land settle the questions around the Equal Pay Act 1972 once and for all."
Lower Hutt aged-care worker Kristine Bartlett took the case up against her employer, TerraNova, stating that she would be paid more than her $14.46 hourly wage if caregivers were mostly male rather than female. In August last year the Employment Court ruled in her favour but TerraNova challenged the ruling in the Court of Appeal.
Last month Justice Christine French said the case had been difficult because the Equal Pay Act was poorly worded however they came to the same conclusion as the Employment Court.

The judgement stated: "While the Court disagreed with parts of the Employment Court's reasoning, it concluded that the Employment Court's answers to the preliminary questions are correct. Based on the wording of s 3(1)(b), the purpose of the Equal Pay Act and its definition of equal pay, the Court considered it clear that the Act is not limited to requiring equal pay for the same or similar work. The Court accordingly accepted that in determining what would be paid to the hypothetical man featured in s 3(1)(b), it may be relevant to consider evidence of wages paid by other employers and in other sectors. Further, any evidence of systemic undervaluation of the work in question must be taken into account."

Taylor said they believed the issue "must be seriously looked at and tested again".

"The Court also noted that the Equal Pay Act 'is very poorly worded', and 'the syntax is cumbersome and the drafting elliptical'," he explained, adding "Another reason why we need to appeal is that there are hundreds of rest homes operated by individuals and community trusts from Kaitaia to Bluff who have told us they would close if wages went up significantly and funding stayed the same.

The news has been met with disappointment from the Service and Food Workers Union, but along with Bartlett they would continue to fight the case.

"We know this case is overwhelmingly supported by New Zealanders. We will now review the details of the appeal and determine what our response will be," National Secretary of the Service and Food Workers Union, John Ryall said.