The former New Zealand boss of JP Morgan Chase is in a hearing with his former employer alleging that the bank sabotaged his future employment opportunities.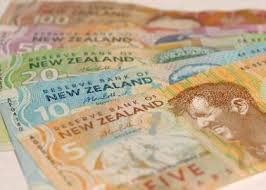 A long-running dispute between JP Morgan Chase and its former New Zealand boss reached the Court of Appeal last week.
According to reports by NZN, Robert Lewis is seeking $170,000 in damages and lost income as well as a declaration that his employment agreement was breached.
Lewis reportedly claimed that when he applied for a job with Westpac following his departure from JP Morgan, his former employer denied that he had been its local chief.
Last year, JP Morgan's attempts to quash Lewis' claim was rejected by Employment Court Chief Justice Graeme Colgan, leading the bank to take the case to the Court of Appeal, where it will be heard by Justice Lynton Stevens, Justice Christine French and Justice Mark Cooper.
Lewis has been involved in a dispute with JP Morgan since September 2010, when he first raised personal grievances with allegations that he had been unjustifiably disadvantaged in his employment.
In March 2010 – shortly before Lewis left the bank – he reportedly reached a deal with JP Morgan which the company says settled Lewis' claims against it and outlined his exit. Lewis alleges that this settlement was an amendment to his employment agreement.
The bank, represented by Rob Towner, argued on Thursday that the agreement in question was not a variation to Lewis' original contract and did not fall under the jurisdiction of the Employment Court.
Significantly, the agreement which was settled upon Lewis' exit included a clause that stated neither party would make "any disparaging comment" about the other.
NZN reported that Lewis' lawyer, Michael O'Brien, argued that denying his client was a chief executive to a potential employer was effectively a disparaging comment.
Justice France responded that "subject to defamation laws an employee or employer is entitled to bag the other".
The hearing is still underway.