Following backlash over a pay rise offer, the chief executive of Fonterra has asked the company to freeze his base pay for this year.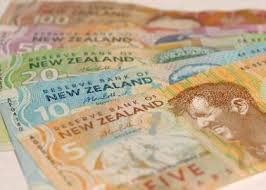 Fonterra's CEO has asked for his salary to be frozen after reports emerged that he was
offered a pay rise while the company cuts hundreds of jobs
.
According to Radio New Zealand, chief executive Theo Spierings requested the freeze on his base salary on the same day the company announced it would be cutting more jobs than originally planned, taking the total cuts up to 750.
A spokesman for Fonterra told RNZ that Spierings attended a meeting with the company's people, culture and safety committee on September 21, where he made the request.
His total pay is constituted of base salary and performance incentive payments.
The spokesman added that the salary is approved by Fonterra's people, culture and safety committee following a rigorous process that calculates the pay based on independent, international benchmarking.
The freeze will not apply to Spierings' performance incentives.
Last year, Spierings reportedly earned a total of just under $5 million, including bonus payments.
Although some shareholders and farmers have criticised Fonterra for Spierings' salary, the company's spokesman argued that as New Zealand's largest and only truly global company, a large salary for its CEO was to be expected.
You might also like:
HR department asked to cut jobs while CEO offered pay rise
Fonterra announces more job cuts
Revealed: New Zealand's top CEO salaries