One new study suggests employees prefer flexible work arrangements over having extra holidays.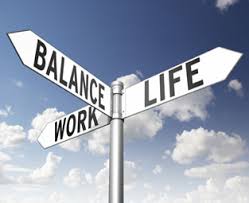 A new study commissioned by recruitment firm
Robert Half
has revealed what most Kiwis are calling out for this Christmas – and it seems flexible working still reigns supreme.
When asked about additional benefits other than increased pay, more than half (55 per cent) of New Zealand CFOs said flexible working hours topped their employees' wish lists.
Surprisingly, less than one in four (23 per cent) said their employees would prefer more annual leave, indicating flexible working is a more attractive incentive than additional time off.
"In the digital age and with a more mobile workforce, it's no longer the case that every employee needs to be in the office from 9 to 5 to be productive," said Megan Alexander, GM of Robert Half New Zealand.
"In many cases, managers are actively encouraging their employees to take advantage of their flexible work arrangements as they constitute an attractive alternative to salary increases," she continued.
The full breakdown of which benefits CFOs cited as most important is:
More flexible work hours – 55 per cent
More holiday / annual leave – 23 per cent
Home office / telecommuting – 10 per cent
Other corporate benefits such as childcare, fitness centre, laundry etc. – 7 per cent
More training / professional development – 5 per cent
"It appears, above all else, Kiwi workers would prefer a more flexible attitude towards their set working hours rather than more time off or other non-financial incentives," said Alexander.
"These benefits can go both ways, as the potential advantages for employers are well-known – such as reduced costs, improved output and increasing employee loyalty. When flexible working is used appropriately with the necessary level of buy-in from both employers and employees, it can be to everyone's advantage."