Employ Me Now! Principal Consultant Sarah Bond shares her thoughts on the biggest challenges facing HR and how to sum HR professionals in three words.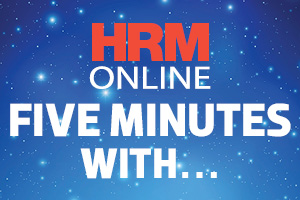 Experienced HR and Health and Safety Executive professional, Sarah Bond, has worked across a r
ange of industries including transport, oil and manufacturing. She launched her coaching and consulting career in 2011 as Principal Consultant for Employ Me Now!
How would you sum up HR professionals in three words?
Eclectic – Can connect with a broad range of people throughout an organisation. Is genuinely curious about the world and interested in finding out about what is going on how things can be done even better.
Resilient – Think 'If' by Rudyard Kipling.
If you can keep your head when all about you
Are losing theirs and blaming it on you,
Discrete – Information is a commodity in the HR world and a good HR Manager has to constantly make the decision "is this the ditch I want to die in" when it comes to keeping and sharing information.
What is the best advice you've ever been given?
Stay out of the drama – remember that your role is not to feed the daily drama episodes in your workplace; it's to seek resolutions that work for all parties involved (as much as that is humanly possible).
What are some of the biggest challenges HR deals with?
No matter what your role is in the world of HR, you are not making widgets, selling widgets or counting beans. Effectively, you are an in-house consultant and it is really hard job to do if you are not sitting at the top table.
If everything is going well, quantifying the "metaphysical aspects" of the HR role is difficult. By this I mean keeping your ear to the ground and proactively managing "niggles" before they become "issues" and just because you have stats that say you have little turnover, it's not necessarily a good thing.
How do you see the role of HR changing in the future?
I heard Phil Kerr, CEO of the Otago Polytech speak last year at a Wild South
HRINZ
evening. He stressed the importance of HR professionals being business partners and the need to make sure that all HR systems and policies aligned with the organisations business strategies. I deeply believe this is true, especially in small enterprises where the Owner/Manager is looking for external assistance.
Also, as I have one foot in HR and the other in a steel capped boot in the land of HSE, I see there will be an increasing need to ensure that all HR and HSE systems are integrated across all organisations. It amazes how in many workplaces HR and HSE are both isolated and living in their own little world. I think this needs to change quickly.
What's your favoured style of coffee?
Coffee is my drug of choice. My preferred version is a trim flat white from the team at Strictly Coffee, Bath Street, Dunedin. This is where you go if you want a great coffee, excellent service and to meet some of Dunedin's leading business people.
If you could invite three people to dinner, dead or alive, and excluding family and friends, who would they be and why?
Nelson Mandela – The man was and still is an inspiration
Joan of Arc – She led and inspired an army
Sheryl Sandberg
– I read her book
Lean In
and watched her Ted Talks and there are so many questions I want to ask her.
Complete this sentence: If I wasn't in HR, I would be…
The sensible answer would be I'd use my degree and actually practice law. The more realistic version would be I'd have two full knee reconstructions and somehow go back to North America and do ski patrol in the winter and outdoor instructing in the summer.