New Zealand Defence Force Director of Defence Psychology, Lieutenant Colonel Steve Kearney, shares his perspective on HR.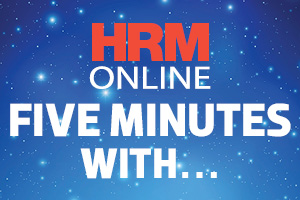 New Zealand Defence Force (NZDF) Director of Defence Psychology, Lieutenant Colonel Steve Kearney, and his team are charged with applying the science of psychology to enable the NZDF and its members to perform at their best. He shares his thoughts on HR.

How would you sum up HR professionals in three words?
Optimise human potential.

What is the best advice you've ever been given?
"If you think it's simple, you don't understand the problem". This was advice given to me by my first professional supervisor and has been true throughout my career. If a problem gets to me, other smart people have tried to fix it and failed, therefore it's unlikely to be simple. Any intervention based on the assumption that it is will fail. If I hear myself say "all you need to do is…" or "you just have to…" then I check myself and listen for what I have missed.

What are some of the biggest challenges HR deals with?
Understanding and articulating how HR can offer insight and solve problems.

How do you see the role of HR changing in the future?
This may be shaped by my role as a psychologist but, as technology improves and more of the simple/routine work is done with technology, an organisation's competitive advantage is going to be increasingly determined by how effectively it utilises its people. I can see HR professionals focusing less on maintaining generic processes and investing more time in developing bespoke interventions with teams and individuals. This would include coaching and working on developing high performing teams.

What's your favoured style of coffee?
Strong!

If you could invite three people to dinner, dead or alive, and excluding family and friends, who would they be and why?
Winston Churchill, because he was one of the great orators; and the ability to communicate and influence is fundamental to effective leadership. Plus, I believe he was quite an entertaining dinner guest, if a bit acerbic.
A psychologist named John Gottman, because his work on romantic relationships is one of the most elegant demonstrations of applying hard science to a genuinely important phenomena and it exemplifies the idea that there is nothing as useful as a good theory.
Dr Alice Stewart. She, through observation, insight and good science, demonstrated that pre-natal x-rays were harmful to children. She then had the perseverance and moxy to fight the establishment to convince the medical world of it, saving hundreds of children.

Complete this sentence: If I wasn't in HR, I would be… a cop. I'd like to do a job that matters, and that is one that does.