Kathy Allison shares what it is like being the head of HR at global online retailer boohoo.com.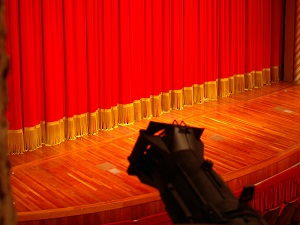 What does your typical work day look like?
I'm sure everyone says it, but there is no such thing as a typical day and the variety is a huge part of what I love about HR. I spend some time checking emails in the morning. I then catch up with the team and check if anyone needs any support, see how our recruitment is progressing. I speak to the board daily and have updates with them on any challenges or areas of focus, and also work closely with the 'heads of' around the business to support them with their people focus and activity. I try to make sure a bigger proportion of my day now is set aside for forward planning and 'bigger picture' thinking. This could be about any upcoming organisational change, learning and development plans or just checking we are on track with the HR strategy and if we need to amend the course we've set for HR in the business.
What are some of your HR highs?
Some of the best highs for me have been seeing people that I have worked with in the past, given an opportunity to go on to great things. I keep in touch with many people I have worked with over the years and seeing people happy and successful is a great feeling. At boohoo, the work we have done to change the culture of the business and become an organisation that really puts people at the heart of the business has been a high point, as has implementing our values, and our performance development structure.
What are some of the challenges and how do you deal with these?
Some of our biggest challenges can be retaining the close team work and collaborative approach we have always had as a business as we grow into something much bigger. We manage this by remaining really clear that when we are selecting new people we must keep our focus on the right balance of technical ability and personality and cultural fit. That's the same challenge that all organisations have, but the culture at boohoo is so different and so unique we're probably even more protective of it. We look for people who get 'it', even though it isn't always easy to describe what 'it' is.
Have you always worked in HR?
I have worked in HR for around 12 years, and before that I spent some time working with long term unemployed clients delivering training and support to gain work. Prior to that, I worked for helplines offering advice around drug and alcohol abuse as well as HIV and sexual health. I have had quite a varied experience and seen and heard a lot! While I was at University I worked at Topshop for three years which I loved, so it's been nice to find myself working in such a great fashion brand as boohoo.
What is the most important lesson you have learned over the course of your career?
Don't judge a book by its cover! Always keep an open mind and be ready to be challenged.
What's your favourite thing you love about your job?
The amazingly passionate people I work with at all levels.
How do you see the role of HR changing in the future?
I hope and believe that the HR profession will become more embedded in organisations, more commercial, practical and widely seen as an enabler of positive change.
To find out more about boohoo click here.