HRD sits down with Emma Rutherford, national organisational development manager at Coca-Cola Amaztil New Zealand.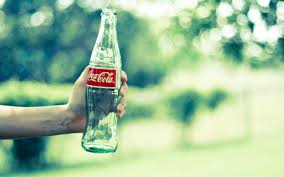 What's the best advice you've ever been given?

Operate with a future commercial focus.

OD is about guiding the executive to create a robust pipeline of leaders and talent – and through those individuals, the right culture and strategy to take the organisation forward.

What challenges do you think HR will face in the next 10 years?

Talent shortages – particularly when it comes to sourcing strong leaders.

Also, a lack of commercial acumen and strategic focus among HR professionals – many have come up through the ranks with a 'support function' mentality.

What is the most interesting aspect of your role?

Seeing leadership and great culture emerge and flourish; sometimes in unexpected pockets of the organisation. For example, in teams who are facing significant change, or leadership skills from a member within a team.

What do you feel is your biggest professional achievement to date?

Thinking holistically – it's been having some awesome roles in fantastic and inspiring organisations, while raising two well-rounded teenagers who love hearing about my work and coming up with new ideas for products!

How would you sum up HR professionals in two words?

An effective HR professional is a coach and an innovator.

Complete this sentence: If I weren't in HR, I'd be…

Income permitting, doing something creative.



Emma Rutherford is the national organisational development manager at Coca-Cola Amatil NZ.