A well-balanced team is made up of versatile and complementing personalities. But just as they can work together well, things can also go south. Here's how to find the poison in your team.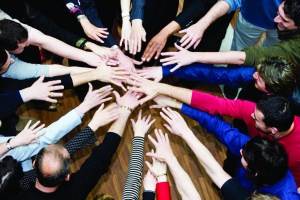 Many factors go into a successful team project, but perhaps the crux of it is the members of the team. Finding strong and engaging personalities to work together and power through a project is important.
However, despite its importance, project-recruitment is often a quick process. Sally-Anne Mitchell, national competency director, solutions/business consulting at Ajilon, compared the speed of project-recruitment with the often much longer task of recruiting for a permanent position.
Mitchell feels that the key personality types in a project need to be understood to forge a compelling team, and that each personality type will carry its own negative, or 'poisonous' attributes.
Key personality types
Mitchell identified five different personality types:
Big Game Player. These individuals are often motivated by the idea of working for a large company in a big industry sector, wearing the organisation's brand with pride. Mitchell stated these people are "attracted to the company logo not the project". Their tendency to jump to a competitor means they will often be detached from a company culture – it is unlikely they'll stick around to the end of a project.
Project Player. The Project Player places the project before all else, generally due to certain agendas. They seek to be revered by their professional network, so will want to be on projects such as those involving leading edge technology. While definitely driven, they can become disillusioned when a project doesn't go as planned, or push their own agenda to the detriment of the project/organisation.
Profit Player. As the name suggests, profit players are attracted to the money, not the project. This is not fundamentally a bad thing – if the price is right, they'll get the work done. However, without a massive budget, they are less likely to work to the best of their abilities. Mitchell also suggested some may attempt to drag the project on to keep their bank account full.
Person Player. The Person Player will often be interested in networking with those in the team – perhaps seeing the leader as a potential mentor. This can cause problems when they build an unrealistic perception of theirleader, which may then be shattered. If so, they may choose to leave. Personal conflict may also manifest if the would-be mentor isn't interested in taking on a mentee.
Hero Player. The Hero Player wants to save the day – they see the project as failing whether it is or not and want to come in and reap the kudos for turning it around. They may therefore 'fix what isn't broken' and cause other problems. They also often clash with other personalities for taking more credit than they are owed.
Key HR takeaways
Once HR or project team leaders have identified the different personalities that may enter the team, Mitchell suggested a number of tips to help manage the risks and get the best out of any team:
Examine the motivators of team members you are recruiting.

Set the expectations and objectives and regularly communicate them.

Manage team member resistance to the end goal.

Reduce project assumptions and generate common ground.

Encourage collaboration.

Plan change management activities for the team at the same time as planning them for the organisation.

You may wish to seek expert help to create and monitor the team environment.