Employees returned to work yesterday but further strike action isn't off the cards as negotiations rumble on.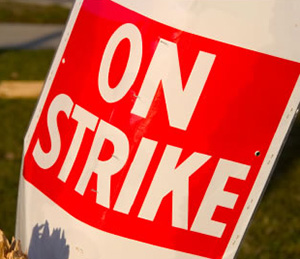 Employees at one Auckland distribution centre have returned to work this week following yet another round of strikes – but it seems further action isn't off the cards as negotiations continue to rumble on.
Australian-owned Brakes and Transmission (BNT) has been in talks with union representatives for months over wages and working conditions – but the firm's chief executive seems so far unfazed.
Last month, Darryl Abotomey – the head of Bapcor, which owns BNT – called the ongoing dispute a "pimple on a pumpkin" and said he wouldn't be getting involved.
However, it appears the company is taking steps to counteract the disruption and an internal memo revealed BNT is hiring additional staff while also requiring everyone work at least five hours of overtime during the week.
FIRST Union – the union representing workers at the car parts supplier – claim the measure has been introduced "to help clear the product backlog the strikes are creating" and accused BNT of deliberately stalling collective bargaining talks.
"BNT have been dragging negotiations out for months now," said FIRST Union organiser Emir Hodzic. "They're one of the poorest-paying employers in the industry and our members are left with no choice but to take action."
HRM reached out to BNT for comment but a representative was not immediately available.
Recent stories: