The head of HR at luxury label HUGO BOSS talks about how the firm picks up the best candidates in the business.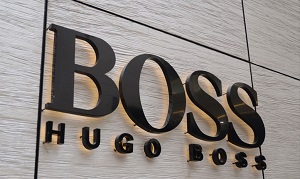 While HUGO BOSS might be one of the world's most recognisable fashion labels, for Alicia Gangell, head of HR, the firm still faces the usual HR challenges.
"Our brand name definitely helps to attract talent," she said. "But even a brand as well known and successful as ours is not immune to the fight for talent."
Fortunately for Gangell, the managing director supports HR and has invested heavily in talent recruitment and development.
"We're continually trying to build a strong talent pipeline. We also headhunt our candidates and mystery shop other retailers to try and find outstanding talent."
Mystery shopping involves visiting other retailers and looking for those in leadership or sales positions who provide impressive levels of service.
"We've recently found someone using this method who is fantastic. It's a very effective way to connect with people with excellent customer service."
Instead of the traditional approach to recruitment, Gangell prefers to hire based on attitude and passion, she told
HC
.
"We're placing less importance on the resume and more importance on the key attributes of the candidate. Rather than making a judgment based solely on a resume, we're working with HireVue to engage our candidates via video interviewing."
Through HireVue, candidates can pre-record an interview in their own time while in their own surroundings. This basically becomes an extended form of their resume, Gangell said.
"It's a new way of assessing if someone is suitable for a face-to-face interview, plus you save time during the recruitment process. Think of all the times you've tried to call a candidate and they don't answer or you have to wait for them to get back to you. You play phone tag."
This technology makes things more efficient, with all videos saved and ready for viewing, Gangell said. This allows her to dedicate time to look at them, giving her the chance to go over more candidates.
"Also, only people really keen on a role are likely to do a video, so it's almost like a screening method in itself."
Recent stories:
WorkSafe names new CEO
Diverse hiring still a problem for NZ employers
Shared office space a social risk