A former employee of a US-based company was recently awarded compensation when an Employment Court judge found that his employers failed to be reasonable in the dismissal process.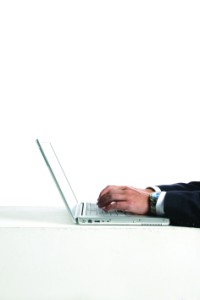 An Employment Court Judge has ruled in favour of a man who was dismissed from his job after visiting an escort website on his work laptop and meeting with "Thai female companions" on business trips.

Peter David Hall, who was awarded compensation by the judge, was formerly employed as the New Zealand sales and services manager for US company Dionex.

In December 2011, Hall was dismissed for serious misconduct following several allegations of unprofessionalism.

The judge, however, found that the company failed to follow proper procedure in the dismissal process.

His work laptop's internet history revealed that he had used it to browse inappropriate websites, including an escort directory, while staying at a hotel.

There were also two photos of a topless woman allegedly stored on the laptop, as well as photographs of Hall with Thai women while wearing Dionex shirts.

It was also alleged that Hall racked up excessive amounts on the company credit card for meals and alcohol while on a business trip to Thailand.

Hall argued that "bar fines" paid for Thai escorts in cash – not the company credit card.

However, he admitted to using the card on food and drinks while in the company of the women, although he claimed that this was authorised by his managers.

Judge Christina Inglis said that it was unlikely Hall's employment would have continued for long given the clear lack of insight into his own culpability.

"He ... went so far as to suggest that he would have been comfortable with his grandmother viewing the images of the topless Thai woman over his shoulder," said the judge. "He was not prepared to accept that viewing pictures of near-naked women on a work laptop might give rise to legitimate concerns."

Despite this, Inglis agreed with Hall's lawyer that the staff member who dismissed his client had no authority to do so.

She also found that the decision to suspend Hall had effectively been made before the employee attended a meeting to discuss his misconduct.

Hall had requested an extension to discussions over the Christmas holidays and so that he could contact his lawyer, which the judge said was reasonable – but she ruled that Dionex gave no reason as to why they rejected the request.

The judge awarded Hall six months' salary, plus interest, commission he would have earned and $9000 compensation – which was reduced from $18,000 because of his "blameworthy" actions.