The software company is just the latest in a string of U.S. employers to offer leave to grieving pet owners.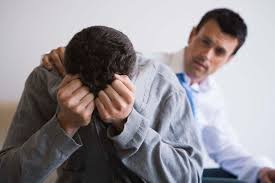 An HR firm has begun offering its employees an unusual pet-bereavement perk, joining a number of other U.S organizations that now provide leave to grieving owners.
Maxwell Health, a Boston-based benefits company, provides flexible days off to employees who've lost a beloved pet but other organizations are going further.
"We allow people to actually do that grieving process and just be able to heal," said office pet coordinator Dani Khan, who works for Trupanion. "I think you need closure when you lose a pet and it's important to have the time to do that." She added.
Generously, the pet insurance company offers employees one paid day off when dealing with the death of a pet but the title of most animal-friendly employer definitely goes to Kimpton Hotels and Restaurants.
Unbelievably, the hospitality organization offers employees up to three days off – paid.
Pet loss counsellor Janet Zimmerman praised the initiatives and told CBS that employees definitely won't be at their best if they're forced to go back to work right away.
"It's really very, very difficult to function, and if you can't function, you certainly can't function at work, and you're really not the person you were before," she said.
"You need the time to get back to some sense of normality," she added. "I've seen people who can't get out of bed at all. They can't eat, they don't accept phone calls, they are so lost."
More like this:
Why the wrong cultural fit can be a disaster
Straight or gay – can HR really ask it?
Downsizing with dignity