Reports have emerged that claim the use and availability of certain drugs is being reflected in the alarming rate at which workers are failing random drug and alcohol tests.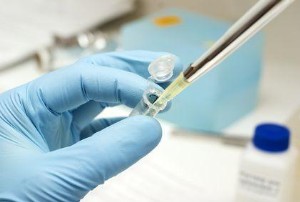 Last week, media reports alleged that up to a quarter of workers on Christchurch construction sites were failing drug tests – and that these numbers were continuously rising.
The increase was reported to be aligned with the rising availability of methamphetamine.
According to the New Zealand Drug Detection Agency (NZDDA), 7.5% of people in the construction sector are failing drug tests in Canterbury – higher than the national average of just over 6%.
Karen Woolf of Triex – a company that runs drug tests –
told ONE News
that her organisation was seeing alarming results from building sites in Christchurch.
"When we do random testings, we can get as much as 20 to 25% with a non-negative test," she said.
She added that while most failures are down to the presence of cannabinoids, an increasing number were now because of methamphetamines.
An annual study from Massey University showed that
use of the drug has expanded in recent years
, as has its availability around New Zealand.
Yesterday morning, a leading employment lawyer said that random drug testing is set to become more common in New Zealand's workplaces.
Christie Hall, Ernst and Young's employment law leader told TVNZ's Breakfast program that when new health and safety legislation is introduced, the use of the tests will become more predominant.
"Random drug testing is becoming increasingly common. It used to be restricted to safety sensitive areas," she said. "It used to be restricted to safety sensitive areas.
"I think you'll get a lot of employers saying what we do is safety sensitive so we can randomly test."
Hall added that employees will be obligated to take random drug and alcohol tests if clear expectations surrounding substance use are included in employment agreements.
"If you've signed up to the policy – if there's a clear policy in place – if the employers have made very clear their expectations [and] you then refuse a drug or alcohol test, there will be consequences."
She said that random testing also opens up the question of whether an employee is fit to carry out their work.
You might also like:
Handling misconduct outside of the workplace
Far out Friday: Miners using synthetics to fool drug tests
Are drug test fail rates exaggerated?