A Napier woman who iced a cake with insults towards her former employers has been awarded almost $170,000 compensation, after the organisation took the picture from her Facebook page and redistributed it.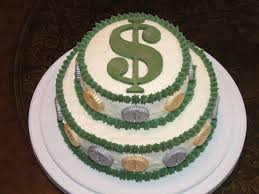 At the end of 2014,
reports emerged
that a woman was taking NZCU Baywide to court over a cake she had baked, which the organisation branded "disgusting".
This week, the Napier woman was awarded over $168,000 in damages following a breach of her privacy through
Facebook
and a "loss of dignity".
In a Human Rights tribunal in December, Karen Hammond claimed her bosses breached her privacy when NZCU – her former employer – took a screenshot of the cake in question and distributed it to recruitment agencies.
As
HRM
reported in December, after leaving the company, Karen Hammond baked the cake for a friend, who she believed had been tactically fired.
Hammond iced the cake with the words "NZCU f*** you" and "c***s", before presenting it to a group of friends and posting a photograph of it to her Facebook page.
The company's executives obtained and distributed a photograph of the cake, sending it to Hammond's new employer along with a request that she be sacked.
Hammond represented herself during the tribunal, and was awarded $168,070.88 in damages.
"The Tribunal is that it is satisfied on the balance of probabilities that an action of NZCU Baywide was an interference with the privacy of Ms Hammond," the tribunal members' decision read. "Baywide interfered with the privacy of Ms Hammond by disclosing personal information about her."
$98,000 of the damages were awarded for humiliation, loss of dignity and injury to feelings, while $38,350 was awarded for lost income and further losses caused by NZCU's interference. Damages of $15,543.10 were awarded for legal expenses, and $16,177.78 was awarded for the loss of a benefit that Hammond might reasonably have expected to obtain.
Chairman Roger Haines and tribunal members Wendy Gilchrist and Brian Neeson also ordered that NZCU be restrained from continuing or repeating the interference, or from engaging in, or causing or permitting others to engage in, conduct of the same kind.
Additionally, the company was ordered to send a retraction of the 2012 email which was sent as a warning about Hammond, along with a copy of the decision. This is to be sent to recruitment agencies including Red Consulting Group, Able Personnel,
Adecco
and Grow HR.
NZCU was also ordered to request that the original email, which had been sent by the company's HR manager, be deleted.
The company will also provide a report to both the Tribunal and Hammond detailing the steps taken in compliance with the orders and responses received by NZCU.
CEO Gavin Earle was also ordered to forward all members of staff a retraction of an earlier email as well as an apology to Hammond.
NZCU will also provide training to its management staff in relation to theirs and the company's obligations under the Privacy Act, which will be done at their own expense.
"It's the way that they acted after the employment relationship had come to end that caused the issues," Scotland told
HRM
. "It's questionable to require a fellow employee to go into someone else's Facebook account, but where they really went wrong was with the additional steps they took in contacting the new employer and recruitment agencies. That's the real issue – the idea of taking revenge for the perceived slight on the company's name. Seeking revenge in that sort of way is never going to be a good look, particularly for an employer."
Scotland also emphasised the importance of understanding and complying with privacy obligations.
"First and foremost, a lot of senior members of the organisation had no real understanding of their obligations in regards to privacy," he said. "Know what your obligations are."
He added that employers must think clearly and objectively before acting, even if that means taking more time.
"Before you take action and revenge, take advice first so at least you understand what the potential risks and losses could be," Scotland advised. "One would have thought that had they gone to a lawyer, they would have been warned of the probable backfire their actions would cause. They chose to take action, which had dire and extreme consequences. This applies to employers as much as employees – taking revenge is rarely a good idea, and acting out of anger is never a good path to go down."
Scotland also pointed out that this case is a record award in terms of privacy cases and all employment cases, significantly heading towards six figures.
"It will be interesting to see if employees try to reframe their claims away from grievances and towards human rights and privacy," he told
HRM
. "On the strength of those cases, they might be able to get more money."
Related article:
"Disgusting" cake slices woman's career prospects