A leading industry lawyer says the legislation that sets New Zealand's minimum employment standards should be simplified.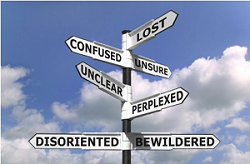 The Bill that outlines New Zealand's minimum employment standards is too complicated – that's the word from one leading industry lawyer who is campaigning for change.
"What is needed is an overhaul and simplification of the legislation," says Auld Brewer Mazengarb & McEwen associate Phillip McCarthy.
The recently-introduced Employment Standards Legislation Bill was passed to address widespread concerns over poor compliance but the sweeping changes were largely designed for standard working relationships, leaving some atypical employers struggling to make sense of them.
Under the new rules, employers are required to keep detailed records which prove compliance with minimum employment provisions, including wage and holiday obligations.
"There are hefty penalties for serious failures to comply," McCarthy
reveals
in Stuff, – "up to $50,000 for an individual employer or, for a body corporate employer, the greater of $100,000 or three times the amount of the financial gain arising from the breach."
These changes seek to address unfair employment practices and strengthen enforcement of employment standards. They apply equally to employers in the agricultural sector, which has recently attracted criticism for failing to ensure compliance with minimum employment standards.
But the New Plymouth-based lawyer questions whether it's really fair to blame certain employers for failure to comply when the rules are so difficult to apply in non-standard employment scenarios.
Recently, the Ministry of Business Innovation and Employment came under fire after it was revealed the government department had underpaid holiday pay.
"It is telling that the very organisation tasked with monitoring and enforcing minimum employment standards is unable to correctly apply them to its own organisation," comments McCarthy.
More like this:
AFFCO hit with $7.5K fine for unjust dismissal
Global bank adds gender reassignment to staff health benefits
Glassdoor names new CHRO