Far-reaching workplace reforms are set to be rolled out as the controversial Employment Relations Amendment Bill became law last night, having been voted in by the slimmest of margins.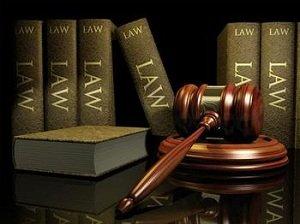 The Employment Relations Amendment Bill has become the first piece of legisation to be passed by the new government.
Known as the 'tea break' law as it takes away the legal right of workers' to meal breaks, it was voted into law by 62 votes to 58 with support from National, Act and United Future and strong opposition from Labour, the Greens, NZ First and the Maori Party.
Workplace Relations and Safety Minister
Michael Woodhouse
said National had campaigned on its commitment to improve employment law to make a more fair and flexible labour market and were delivering on that promise.
"The passing of this Bill delivers on that commitment and will improve New Zealand's employment relations framework by creating a fair and more flexible system for both employers and employees," he said.
"It will help to build sustained economic growth through a more responsive labour market, while providing certainty for employers and employees around workplace rights and obligations."
Not only does the bill remove guaranteed meal breaks, requiring employers instead to pay extra where they are not provided it also weakens collective bargaining and introduces the ability to dock workers' pay for industrial action such as working to rule.
National has argued that meal breaks, which were written into law in 2008, are inflexible for some, such as those in sole-charge positions.
Unions have collectively condemned the Bill with CTU president Helen Kelly declaring New Zealand now has some of the worst employment protections in the OECD.
"These new laws are intended to attack basic work rights. Workers will now find it much harder to get a fair deal through collective bargaining simply because employers will be able to legitimately refuse to agree a collective agreement. This law attacks workers when they are most vulnerable; when they are negotiating for a new job, when their employment is at risk. Many workers will even lose their rights to tea and meal breaks," Kelly said.
Opposition parties have also fiercly opposed the legislation with Labour's Iain Lees-Galloway telling parliament the law change broke Prime Minister John Key's election night promise to govern in in the interests of all New Zealanders.
"It shows the arrogance of this National Government that the first thing they do after being elected to office for a third term is to undermine workers' rights and undermine health and safety at work. This legislation has one purpose: to keep wages down."
Woodhouse, however, said the Bill "strikes the right balance to promote business growth while also retaining protections for workers."
Along with removing the legal right to a teat break the Bill will:
Allow employers to opt out of multi-employer collective bargaining;
Remove the 30 day rule that forces employers to offer the terms and conditions of an existing collective agreement to a new employee who is not in a union;
Extend the right to request flexible working arrangements to all workers, not just those who have to care for someone;
Change the rule protecting the jobs of ''vulnerable workers'' in industries such as catering, cleaning and laundry services where their employer loses a contract to a rival bidder. Under the new clause, employers with fewer than 20 workers will be exempt.
Allow employers to dock the pay, at a default rate of 10%, of any worker undertaking a ''partial strike''. These could include working to rule, go slows or breaking some aspect of the employment agreement, such as refusing to wear a uniform.