Advice for the year ahead, from one of New Zealand's leading law firms.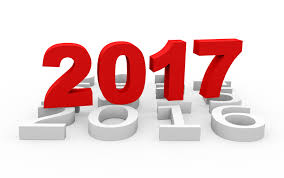 2016 was a busy year in the employment space and 2017 will see those developments tested, clarified and challenged. Legislative amendments have set the bar high with respect to minimum employment standards – changes the unions are unlikely to let go unnoticed.
The Harmful Digital Communications Act, which has now come in to force in its entirety, addresses the risk that emerging communication technologies pose in interpersonal relationships.
Overseas, litigation in the United Kingdom has sent ripples through the wider 'gig economy', exposing the inherent tension between the steady march of technological progress and the rights of workers.
In this article
Aaron Lloyd
and the team from MinterEllisonRuddWatts, suggest the four key areas to be mindful of in the year ahead.
Minimum Employment Standards
2016 saw a number of legislative changes aimed at safeguarding and clarifying the minimum rights of employees, and imposing greater sanctions in the event of an employer non-compliance. These changes prohibit the use of so-called 'zero hour contracts'; require employees to guarantee set hours of work; and regulate the manner in which employers can require their employees to be available to accept work outside of their guaranteed hours. The extent of the obligations imposed under the new amendments provides fertile ground for test cases, with the unions expected to take up the mantle of challenging employers in this space.
Harmful Digital Communications Act
By the end of 2016, the remaining sections of the Harmful Digital Communications Act 2015 had come fully into force. The Act introduces a criminal offence for posting a digital communication which is intended to cause harm. This is highly relevant for employers because the Act imposes specific obligations on online content "hosts" who receive notice of the complaint. Businesses responsible for online platforms, particularly if those platforms allow a degree of interactivity with employees, will need to be mindful of their statutory duties. Employers are encouraged to educate their employees, implement appropriate codes of conduct and IT policies, and establish lines of communication and prompt complaint handling procedures in line with the Act.
Equal Pay
The Government has recently accepted the recommendations of the Joint Working Group on Pay Equity, and has declared that these recommendations will be incorporated into employment legislation this year. This acceptance comes after high profile litigation in the aged care sector, and the on-going media scrutiny that followed. The recommendations facilitate the making of pay equity claims at any stage of employment. Once a claim is made by an employee, the provisions requiring good faith bargaining will apply. This is considered a major step forward in terms of achieving pay equity in New Zealand.
The "Gig Economy"
The "gig economy" is an environment in which temporary positions are common and organisations contract with independent workers for short-term engagements. This new model already has a solid foothold in New Zealand, affording greater flexibility for workers and economic advantage to employers. However, engaging 'contractors' has become a way for employers to circumvent the expenses associated with engaging 'employees' – a phenomenon which sits uncomfortably within traditional employment paradigms. In the United Kingdom, recent litigation involving ride-sharing service, Uber, saw the courts adopt a 'substance over form approach' to employment classification, which is familiar to us here in New Zealand following the Supreme Court's longstanding decision in
Bryson v Three Foot Six Ltd
. Uber employees were only 'contractors' by title, but the courts deemed them to be employees and therefore entitled to the rights and privileges that this classification entails (including holiday pay and annual leave). The Uber litigation has provided impetus for other contractors to challenge their employment status and 2017 may see those operating in New Zealand's gig economy also making noise.
How can you get ready for the year ahead
With these changes coming now is a good time to review your policies. It is probably also a good time to look at training your staff to ensure that they understand their responsibilities. After recognising an increasing burden on businesses to ensure staff understand, and are compliant with, legal obligations MinterEllisonRuddWatts, launched an online compliance training and reporting system tool called
Safetrac
, to help organisation do this in a time and cost effective manner, whilst providing a full
audit trail
.
Further information and an online demo of Safetrac can be viewed here:
https://www.safetrac.co.nz/demo/