The presiding judge said they had created conditions similar to modern-day slavery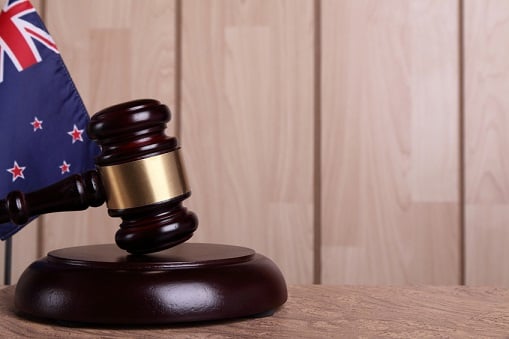 Two business owners have been sentenced this week after they were found guilty of exploitation and providing false information to Immigration New Zealand.
Virgil and Luisito Balajadia – who operated the 3 Kings Food restaurant – has previously been found guilty of two charges of exploitation under the Immigration Act 2009.
Mrs Balajadia was also convicted of five charges of providing false information – two of them jointly with Mr Balajadia – after she provided misleading employment agreements for visa applications.
Yesterday, she was sentenced to 26 months imprisonment and ordered to pay $7,200 reparation. Her husband was sentenced to eight months home detention and must pay $7,200 in reparation.
"You betrayed the trust of the victims who were strangers to this country and believed that you had their best interests at heart," the judge said upon sentencing.
The judge also went on to say the working and living conditions of one victim in particular was not dissimilar to modern-day slavery.
One of the victims was employed by the couple from April 2014 until July 2015 and claimed to have worked at least 10 hours per day, six days a week, without any breaks.
Although he worked well over 40 hours a week, the victim was only ever paid for a maximum of 40 hours' and received no compensation at all for the final three and a half months of his employment.
Labour Inspectorate calculations estimated the victim had been underpaid by approximately $15,000 in wages, plus $2,000 less than the minimum wage and was owed $5,000 in holiday pay.
The same man also paid his employers $150 a week to live in a makeshift room in their garage.
"This employee was living at the defendants' house and was taken to the restaurant by the owners every morning and then back to their house at night," said INZ assistant general manager, Peter Devoy.
"He was told he would be reported to the police and sent home if he did not perform well in his job," he continued. "He could only leave the house for short periods of time and cleaned the defendants' house on Mondays when the restaurant was closed."
The crime eventually came to light after another employee named in the exploitation charges reported the man's situation to the Philippines Consulate.
Over a period of two years, INZ had approved work visas for five victims, all chefs from the Philippines, after receiving offers of employment, letters of support and job descriptions for them to work at the restaurant.
Despite being contracted to work for a minimum of 30 hours per week at an hourly rate of $16, they were all either not paid at all or paid for far fewer hours than they worked.
"We will not tolerate employers who exploit migrant labour for their own commercial advantage and will not hesitate to prosecute in cases where warranted," said Devoy. "The overriding principle is that migrant workers have the same employment rights as all other workers in New Zealand."