A major study has found that those overdoing it at work are significantly more likely to develop type 2 diabetes, even if they are not overweight.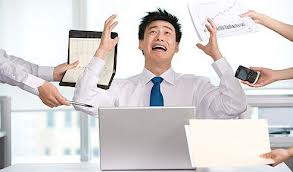 Some of us may feel that burning the candle at both ends to get an important project finished or pushing ourselves in pursuit of a promotion is necessary or even expected workplace behaviour.

But according to a new study, those under strain at work are risking more than just their sleep and good mood.

The study, by the Institute of Epidemiology in Munich, involved more than 5,000 men and women in full time work, aged between 29 and 66, the Daily Mail reported.

It looked at the participants' medical history, body mass index and work stress levels and found that those under the most pressure were 45% more likely to develop type 2 diabetes, even if they were not overweight.

Research professor Karl-Heinz Ladwig told the Mail that from the data, roughly one in five people were affected by high levels of stress at work.

"We don't mean normal job stress, but rather the situation in which the individuals concerned rate the demands made upon them as very high and at the same time, have little scope for manoeuvre or decision-making."

The disease has been linked to things like strokes, blindness, heart disease and amputations.

Dr Alasdair Rankin, director of research at Diabetes UK, told the Mail that scientists were looking at how things like stress and long work hours affected the development of diabetes.

He said that while more research on the subject was needed, managing stress in the workplace was "sensible and important", as was weight management through diet and exercise.