With an ageing population the pressure is on New Zealand employers to retain older workers – but could the focus on the ageing workforce be putting talent pipelines at risk?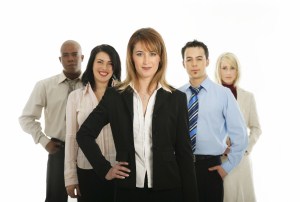 New Zealand is facing a unique challenge according to recruiting experts
Hays
, managing an ageing workforce who are working longer in highly skilled jobs and the possible flow-on effects to the talent pipeline in which young talent could be restricted from entering those roles.
And Hays warns failing to find a balance between ageing workforce with the continued development of new entrants to the labour market will hurt an organisations competitiveness long-term.
Jason Walker
, Managing Director of Hays in New Zealand, explains that research by Statistics New Zealand shows that by 2051, the estimated population of the country will be 5.05 million and one in four New Zealanders will be 65 years and older.
"Those aged 65 and over in the workforce will increase in number, however by 2029 there will be fewer people in the labour force than not. Given the impending shrinking of the workforce, it makes sense to retain mature age workers for as long as possible. But we must not do so at the expense of training and developing new entrants to the labour market," he said.
"If we look to the future, in order to maintain our competitive edge we need to ensure the country has a future pipeline of talent who have the skills and experience necessary to replace our ageing workforce when they do eventually retire. Otherwise there will be a skills vacuum that will take many years and a huge amount of investment to fill."
Walker said this is why it is so vital for employers to strike the right balance between retaining highly valued, well-educated and experienced older workers, and recruiting and developing the next generation of employees. Therefore, he adds, focus should be on the recruitment, development and training of staff at all levels and of all ages.
"The ongoing training and development of competent people – of all ages – is essential to the future success of businesses. After all, organisations need to ensure their workforce continues to evolve to changing market conditions. And when someone does decide to retire, they need to have suitably trained and experienced professionals to replace them."
Appealing to workers over 65:
Offer flexibility in hours, consider negotiating part-time hours, or the possibility of job-sharing.
Introduce age-friendly induction processes.
Use 'age-friendly' language in job advertisements.
Recognise senior workers' experience, and allow them to use this.
Appealing to younger workers:
Provide training and opportunities to further their skill set and develop professionally.
Understand their priorities. Gen Y seek greater work/life balance. Providing flexibility is important.
Acknowledge and reward
Create meaning. Gen Y are not interested in working simply for the benefit of a shareholder. It is important to demonstrate to Gen Y the impact their work is having on the community more broadly.