Legislation which would give victims up to 10 days' paid leave received support from all parties.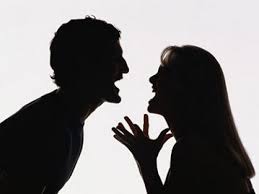 A domestic violence bill which would grant victims up to 10 days' paid leave has passed its first reading in parliament after all parties showed their support.
"This bill helps workplaces and employers show they care, and makes sure every victim of domestic violence gets the support they need," said the Green Party's Jan Logie, who proposed the bill.
National had previously voiced concerns about the legislation arguing it would impose significant costs on business but Justice Minster Amy Adams said the party was happy to have an open discussion about the issue.
"I've got to say that I've been utterly appalled, as I know other members of the House have, at the sheer scale of this issue in New Zealand," she said.
The Human Rights Commission also welcomed the news and Equal Employment Opportunities Commissioner Dr Jackie Blue said the unanimous support proved how important the issue is to everyone.
"It is not often that a members' bill gets the support of all parties at first reading. I am truly proud of parliament's unanimous acknowledgement that the public, along with business, should have their say on this very important bill," she said.
"Workplaces have a huge role to play in addressing this issue and there are already a number of businesses who have put active family violence policies in place to do that. This bill has the potential to enable all New Zealand workplaces to offer their staff this much-needed support."
The Warehouse Group is among those that have already put an official policy in place and – since 2015 – employees who have been a victim of domestic violence have been entitled to an extra 10 days' off. The group also provides unpaid leave for employees who require time off to support a family violence victim.