The national organisation announced its latest head today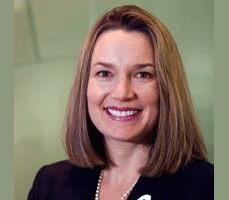 One of New Zealand's most prominent diversity groups has confirmed the appointment of its latest chief executive today with Rachel Hopkins set to take the top spot.
Diversity Works New Zealand made the announcement four months after its outgoing exec Bev Cassidy-Mackenzie stepped down from the senior role.
"I have had five fantastic years as CEO working with a great board and colleagues inside and out from across New Zealand corporates, the public sector and the wider community," Bev Cassidy-Mackenzie said in November.
"The time is right for me to stretch my wings further and explore new challenges that use my skills, experiences and learnings from a different position," she added.
Hopkins, who will officially take up the role in April 2018, joins Diversity Works from Competenz, where she was a member of the senior leadership team.
There, she engaged with regional business owners to address skills shortages and worked to increase Māori and Pasifika participation in workplace qualifications. With degrees in Law and Feminist Studies, Rachel has nearly 25 years' experience across private businesses, government and not-for-profit organisations.